UNIDO will upgrade Indian Bicycle Industry
FICO will aid the cause of UNIDO for the upgradation of the bicycle industry: Kular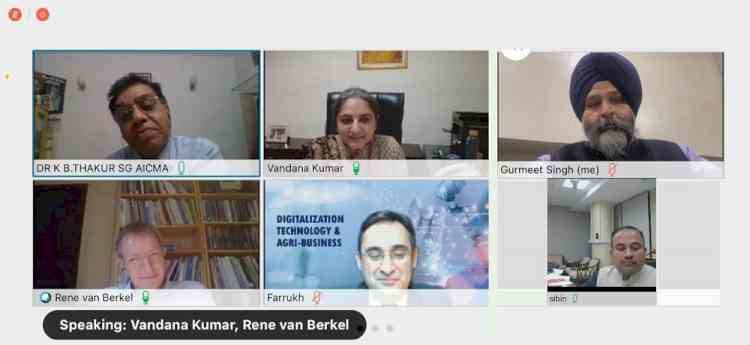 Ludhiana: A meeting under the chairmanship of Ms. Vandana Kumar, Joint Secretary, DPIIT, Ministry of industries & Commerce, Government of India & the draft concept note regarding bicycle phase -II project was discussed in detail. 
 
UNIDO (United Nations Industrial Development Organization) to contribute to enhancing the global competitive position of the Indian bicycle industry by facilitating the adoption of latest technologies and global best practices, adherence to product and performance standards for bicycles and bicycle parts in India and promoting the use of bicycles as a sustainable, economical and healthy mobility option in India.
Ms. Vandana Kumar, Joint Secretary, DPIIT said that to facilitate the Manufacturers of bicycles and bicycle parts, to make them become competitive locally and internationally, in line with national regulations and standards, global best practices and market trends.
The Proposed outputs are as under:
•    Upscaling and upgrading of testing facilities to meet evolving industry's requirements
•    2: Technical capacity building and handholding for industry units, especially SMEs, for the adoption of modern manufacturing processes
•    Awareness building initiatives to promote cycling
•    The outputs and activities of the proposed project are planned for execution over a period of 3 years.
Mr. Gurmeet Singh Kular President FICO said that FICO will aid the cause of UNIDO for the upgradation of the bicycle industry, and FICO will bear the 1% cost of the total project. 
Mr. Manjinder Singh Sachdeva Senior Vice President FICO & Mr. Rajeev Jain General Secretary FICO also attended the session.