Under employment pilot project eKarma centre inaugurated by Ankur Gupta 
Training would generate self-employment opportunities for the youth of Haryana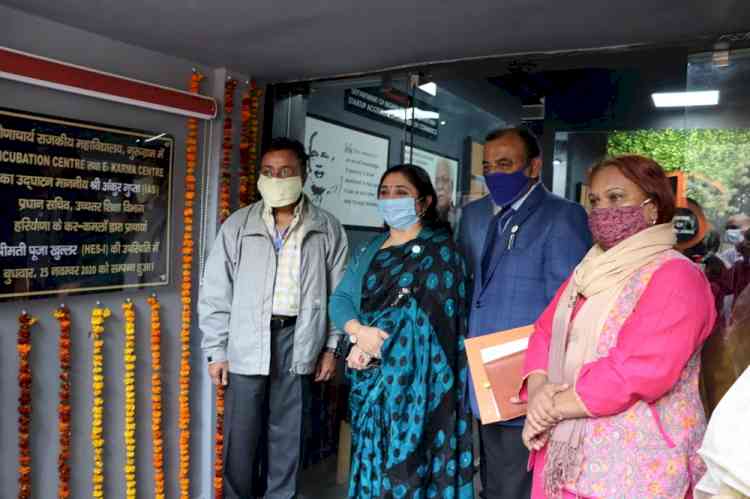 Gurugram: The state government launched an employment project on a pilot basis in five colleges of Haryana. The project was launched in collaboration with the private sector. Under the project, the unemployed graduate and postgraduate youth are being given training on freelancing platforms. On Wednesday while  Launching such  fifth eKarma centre Ankur Gupta, Principal Secretary, Department of Higher education Haryana  said that  we have added another college for the welfare of students in the existing  first phase wherein  graduate and postgraduate students studying in Government Postgraduate College will be benefited.
Existing eKarma centres are functional at Government college Sector1  Panchkula,  Pandit Chiranji Lal Sharma Government Post Graduate College, Karnal, Government Post Graduate College, Hisar and Pandit Jawaharlal Nehru Government College, Sector 16, Faridabad.
He further said the training would generate self-employment opportunities for the youth of Haryana by Appworx IT Solutions Pvt Ltd.