Two Hyderabadi upcoming fashion designers collection may be used in the forthcoming film of Salman Khan
Author(s): City Air NewsSeen the audience at the fasshion show organied by INIFD. Nine months old pregnant fashion designer not only showcased her collection "Baby on the way," but at the end walked on the stage despite being her due date...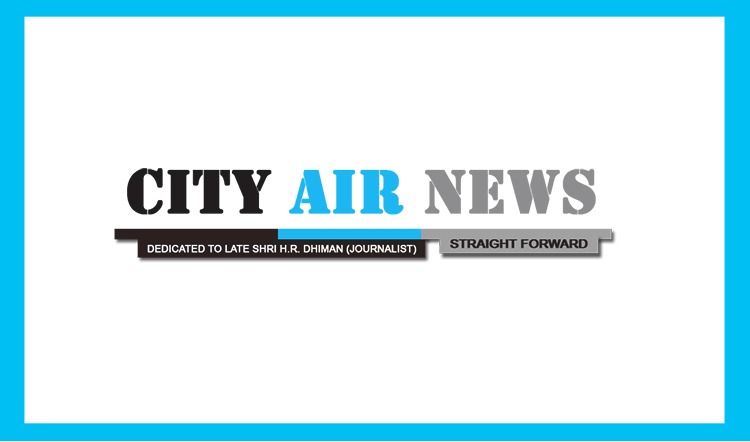 Nine months old pregnant fashion designer not only showcased her collection "Baby on the way," but at the end walked on the stage despite being her due date on the day and won a prize too for her collection depicting love and dreams of the unborn in her mulmul collection.
Hyderabad, February 24, 2018: INIFD & INIFD Academy of Interiors, Himayatnagar organized Annual Graduation Fashion Show for its students. The show called Fashion Forward-2018 held at Park Hyatt with the theme "Earthy Epitome".
INIFD is the World's Largest Global network of Design Institutes.
According to Sanjay Saraswath, Director of the INIFD Himayatnagar, Earthy Epitome is a representation of earthy human emotions of love, hate, lust, greed, deceit, fear, anger, sadness, joy, disgust, surprise---all woven with pure fabrics like cotton mulmul, muslin and linen to depict the pure pristine emotions.
The organizers have roped in a jury panel to judge the works of the budding designers. The jury panel comprised of Ashley Rebello, Bollywood Stylist, Costume Designer of Salman Khan and Mentor of INIFD; Gaurang Shah, an award-winning self-taught designer, who specializes in Jamdani weaves for Sarees and outfits.
Fourteen Fashion Designers: Shivangi, Shravani, Asma, Nikita, Sara, Pallabhi, Krupa, Amatuallah, Sumaiya, Nikita, Manisha, Nidhi, Navya/Deepika; Manisha/Kashika showcased their collection.
The fashion show had 14 sequences. 12 city's top models walked on the Ramp. The models include Kritika, Deborah, Sharon Fernandez, Monica Reddy, Rita,m Shivani, Sai, Yawar, Apoorva, Maya, Sushmita, Khushboo, Deepa Chari and Sharon Rose.
Each sequence lasted for 7 minutes. Each Designer showcased six garments. On the whole, 14 designers showcased 84 garments on the whole.
At the end of the 14 sequences, the jury announced the best designers. In graduation section, Shravani adjudged as runner-up and Sara Winner. In the upcoming talent, Navya and Deepika first students declared winners.
The runner-up in Graduation category Shravani, undeterred by nine months old pregnancy and being the due date of delivering baby on the day, this 23years old, city's Fashion Designer showcased her new collection "Baby On the Way" depicting love, life and dreams of the unborn in her mulmul collection. After showcasing her six-piece collection, she also walked on the stage too. A committed fashion designer indeed. Her husband Satish was very happy for her.
Speaking immediately after presentation of the awards to the winners Ashley Rebello, Bollywood Stylist who designed costumes for Jai Ho, Dabangg 2, Ek Tha Tiger, Bodyguard, Ready, Dabangg & Bigg Boss - Season 7, Ek Mein Aur Ekk Tu, and many more hit films said he was impressed with "IKAT REMIX" collection of first-year students Navya and Deepika. And announced that he might use their collection in the forthcoming film " Bharath" to be starred by Salman Khan. The heroine is not yet finalized, he said. Bharat is Ali Abbas Zafar's upcoming film to reportedly go on floors in April.
Interacting later with media Ashley said I would try to use this upcoming designers talent for the movie, as their Khadi Ikat collection represents simplicity and elegance.
Navya from Ramanthapur in the city is a mother of 7years old daughter and five years old son.
Their finishing was perfect. The looks of the collection were excellent. Their combination was neat. The design was universal. When I decided to use their collection, what appealed to me more was the universal appeal of their collection, he informed.
Bollywood fashion designer and stylist Ashley Rebello who is also tagged as India's finest costume designer is Salman Khan's personal favorite designer too.
Speaking about his experience interacting with the fashion students, star fashion designer Ashley Rebello said students are on par with students of cities from the key centers for the fashion industry like Mumbai, Bangalore, and Delhi. Their fashion sense and fashion awareness levels are very good. They have an eye for details, he commented.
Ace designer Ashley is the mentor for INIFD. As part of my mentoring, I tour a lot, almost 183 centers of INIFD. My observation of their works is very good. I am impressed with their immense talent, particularly INIFD Himayatnagar. I also teach the 'Art of Designing' to them, he told.
The Show was Directed by Mr. Ramesh Dembla from Bangalore, who conceptualized "India Luxury Style Week," the only means' fashion week on the lines of New York Mens' Fashion Week
INIFD is the World's Largest Global network of Design Institutes. With 23 years of legacy, over 5 Lac Pass Outs and approximately 25,000 students passing out every year. INIFD Himayatnagar is established in the year 2003 is the premium center in South India. It passes out 200 students each year. INIFD and INIFD Academy of Interiors are the well-known institutes in INDIA have achieved a remarkable degree of excellence in training student for both Fashion and Interior Designing. It has 183 centers across India and has the global presence in 13 countries and four continents.
Its students showcased their works in Lakme Fashion Week in India and Fashion Week in London. It's design students have now traveled the globe from Lakme Fashion Week in India to Fashion Week in London and near future New York Fashion Week.
Date:
Saturday, February 24, 2018