Two arrested in blast case which took place last month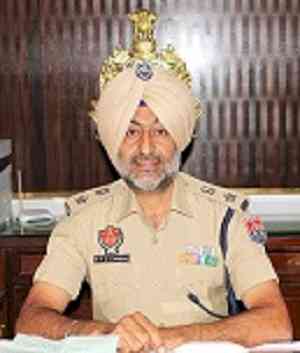 Rajpal Singh, SSP, Ferozepur.
Ferozepur, October 8, 2021: The police has arrested two persons in connection with the blast case which took place in the city area on September 6. The accused have been identified as Sukhwinder Singh alias Sukha, a resident of Village Chandi Wala and Sukeen Singh, resident of Village Dharmu Wala in Jalalabad area. 
While divulging more details, Rajpal Singh SSP said that during the investigation the involvement of these two accused came to fore. "These two were involved in another incident in which they had set ablaze a car in the city area (HR 26 DH 8443)", said SSP Rajpal. 
The accused have been booked under sections 436, 427, 34 IPC and 3,4 Explosive Substances Act 1908 at city police station. 
Notably on September 6, the accused had blew up the front entrance (rolling shutters) of two shops with some explosives during the midnight at the Namak Mandi area in the city following which the panic had gripped the entire area. 
The SSP said that the accused have been sent for five day police remand. "Though, during the preliminary investigation, it came to fore that the accused only wanted to spread panic amongst the people but since the matter is quite sensitive, more revelations are expected in this case. Even some explosive is also expected to be recovered", said SSP.