Twelfth webinar during lockdown conducted by PU DLIS
The theme was 'Information generation, dissemination and use during covid-19 lockdown'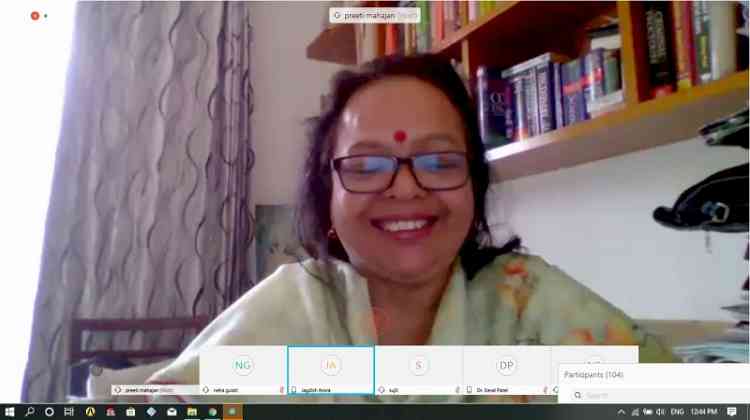 Chandigarh: The Department of Library and Information Science, Panjab University, Chandigarh, successfully organised 12th webinar today in the series on the theme 'Information generation, dissemination and use during covid-19 lockdown' through cisco webex app.
Prof.Karamjeet Singh, Registrar, Panjab University, Chandigarh presided over the webinar and he highlighted the importance of the ranking of the educational institutions and congratulated the department for successfully hosting a series of webinars..
Dr.Jagdish Arora ,Advisor, National Board of Accreditation and Former Director, INFLIBNET delivered the talk on "Ranking institutions of higher education:Performance Parameters and Role of Librarians. He highlighted the importance of ranking for educational institutions, limitations of World university ranking system, threw light on NIRF parameters along with various statistics and highlighted the role of librarians in improving the ranking of their institutions.
Earlier, Prof.Preeti Mahajan, chairperson of the department started the webinar with a welcome speech and introduced the theme of the webinar series.
Today's webinar was attended by 115 participants including many academicians from all over the country.