TSPL distributes stationery to under-privileged students
TSPL has been at the forefront of CSR initiatives in Mansa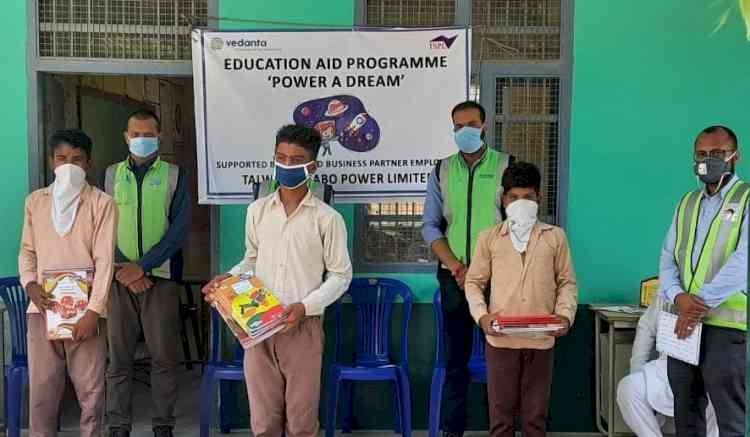 Chandigarh: Employees of Talwandi Sabo Power Limited (TSPL) and its business partner, STEAG Energy Services Pvt. Ltd. came together to help over 300 students from marginal families for maintaining continuity of studies amid  pandemic.
 
Employees of TSPL and STEAG volunteered to provide stationery items and other essentials to students of Senior Secondary Govt. School, Chehlanwali Village, Mansa.
 
Vikas Sharma, CEO and WTD, TSPL said, "We are committed to the prosperity and well-being of the society at large and shall continue to strive for ensuring a sustainable, prosperous and progressive community."
 
Rajendra Singh, school's Principal said, "TSPL has always supported us in times of need. We are thankful to the volunteers for their kind gesture and support to our students during these trying times."
 
Meanwhile, TSPL has been at the forefront of CSR initiatives in Mansa and has undertaken several social development projects around the plant site contributing towards socio economic development of the area. In the changing paradigm of social fabric due to the pandemic, TSPL is shouldering the responsibilities with district and police administration with full dedication and perseverance.