Trident opens its first exclusive brand store in Amritsar
Trident Group is one of the most popular home textiles brands not just in India but across the world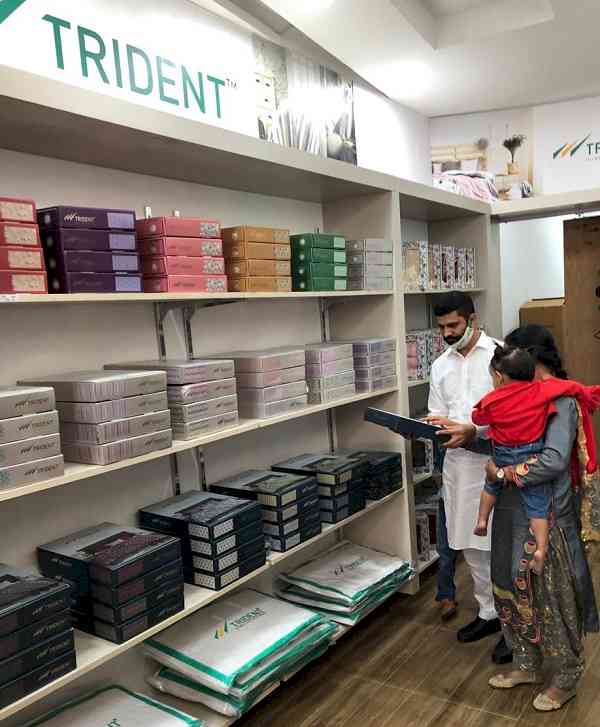 Amritsar: Ludhiana based global textiles giant Trident Group has opened their 6th exclusive showroom in Amritsar. The first exclusive brand store is located at Lawrence Road, a major commercial artery of holy city of Amritsar.

Trident products are known for their superior quality, exquisite designs and use of natural fibres.  Equipped with the best of technology and innovative home decor solutions, Trident is rapidly expanding its footprints across India. It already has five exclusive outlets in Barnala, Bathinda, Chandigarh, Meerut and Patna. Trident's Domestic Home Textiles CEO, Mr. Rajneesh Bhatia cites this as an important phase for the Group, as he explains, "We have received a tremendous response from Indian as well as global customers in the last few months. Our exclusive brand outlets are equipped with unique offerings like anti mosquito bedsheets, Tri-Safe anti-bacterial towels, FABO- Face and Body towels and an array of lovely festive products."

Speaking on the occasion, showroom owner Murli Manohar Chawla said that he is delighted to start this new journey with Trident. Sharing his excitement, he said, 'I am fortunate to be associated with a globally trusted home textiles brand. Trident products are loved by millions of people across the world and this exclusive outlet will provide a rich experience to the people of Amritsar with the very best in towels and bedsheets."

Trident Group is one of the most popular home textiles brands not just in India but across the world. With its mega industrial facilities located in Punjab and Madhya Pradesh, the company manufactures towels and bed sheets for customers across 100 countries, besides Paper and Chemicals.