Tree Plantation Drive at PU
A number of Ficus plants were planted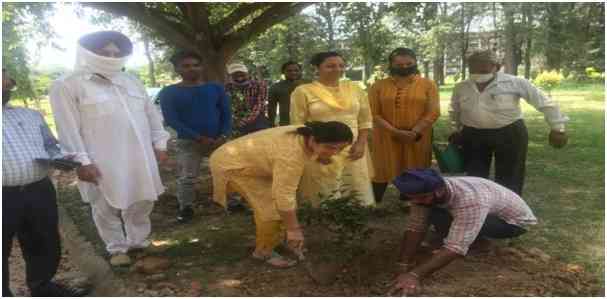 Chandigarh: Department of Life Long Learning & Extension (DLLL&E) in collaboration with the Horticulture Wing of Panjab University, celebrated 'Van Mahotsav' by organizing a Tree Plantation Drive in front of Emerging Area Building.
Teachers, Staff and Students of DLLL&E and University Institute of Fashion Technology (UIFT) participated in the drive, observing all COVID-19 protocols.  Also, Prof. Monica Munjial and Dr. Gaurav Gaur, Chairperson of Social Work Department were present during the tree plantation.  To celebrate this day, a number of Ficus plants were planted.
Dr. Parmjit Singh Kang, Chairperson, emphasised that trees play very a vital role in our lives.  So, we must, not only plant new trees and plants rather it is equally important and necessary to take post plantation care.
 
 
AROUND 22865 STUDENTS TOOK ONLINE EVEN SEMESTER EXAM TODAY
Around 22865 students of Undergraduate/Post Graduate/Other Professional Courses including USOL/Private appeared today in the ongoing even semester online examinations being conducted by Panjab University, informed Dr. Jagat Bhushan, Controller of Examination, PU. Total of 78 exams were conducted in 2 slabs. COE informed that the exams went off smoothly without any issues.