Tree plantation drive at Chandimandir
The entire plantation drive involved close coordination with forest department of Govt of Haryana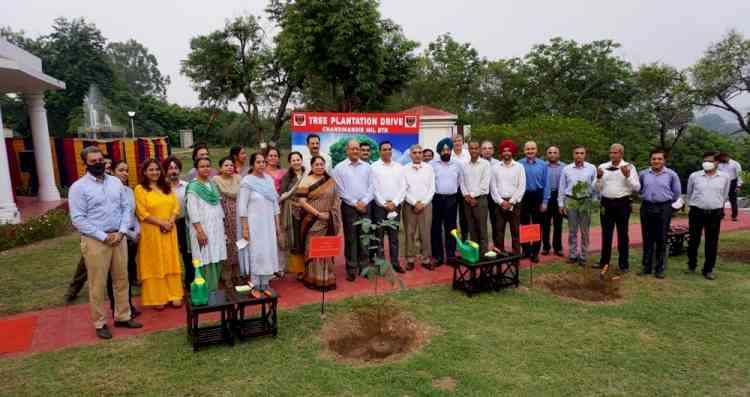 Chandigarh: A tree plantation drive was held today at Chandimandir Military Station to commemorate the week long afforestation initiative wherein 30,000 saplings of various varieties were planted. 
Lt Gen R P Singh, Army Commander, Western Command, Mrs Alka Singh, President Regional AWWA and Mr VS Tanwar, PCCF, Govt of Haryana graced the event. 
Speaking on the occasion, the Army Commander conveyed Indian Army's efforts to supplement India's commitment to the world on reducing the carbon footprint and making the eco system healthy for our future generations.  The entire plantation drive involved close coordination with forest department of Govt of Haryana.  Numerous varieties of sapling were planted to include timber, ornamental, fruit bearing, flower bearing and medicinal varieties.