Transformations across sectors deliberated upon at webinars organized by Amity University
Webinar held on 'Skilling Yourself for Tomorrow'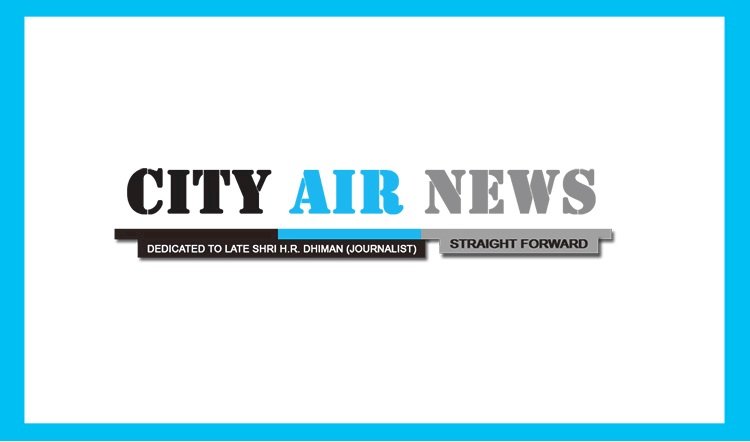 Amity University Uttar Pradesh in continuation of its webinar series by renowned academic and industry experts organized more than 30 sessions focusing on a gamut of aspects around COVID19 and its impact across segments. In a webinar on 'Skilling Yourself For Tomorrow', Dr. Kalpana Gopalan - Additional Chief Secretary, Department. of Youth Empowerment & Sports, - Government of Karnataka talked about how these times are the tiding of new things to come on how one has to change or transform in the world of tomorrow. "The working world has always been dynamic. During our times the pace of change was slower, unlike today. Change is happening at a far rapid pace than ever. World of work has been profoundly affected by COVID19. The global pandemic has presented unique challenges at all levels," said Dr. Gopalan.
She further delved into the nature of world of work through three perspectives including how nature of organization will change; how nature of employment will change and how nature of professional will change. "Brick and mortar buildings have been the symbol of organizations that is on the way out. This pandemic has led to technology taking fore and mobile and virtual way of working is the new order. Secondly, permanent tenure is being relooked at as contractual jobs increase. Job uncertainty and insecurity will be faced and most of us will be in the category of freelancers, earning more through added consultancies and not be bound by rules of HR. And lastly it's the people with skills who will survive," shared Dr. Gopalan. Sharing the skills needed for the future, Dr. Gopalan shared versatility; being well networked and working in groups and to be authentic and practicing personal social responsibility as the attributes for the coming times.
While delivering the lecture on the topic Mr. Prasahnt Kumar from CISCO System shared how these days networking plays vital role in everybody's life. "During the lock down networking main roles are communication, critical information broadcast, fighting viral misinformation, healthcare, remote learning and entertainment. At the time of lock down we are sitting at home and still able to exchange our knowledge through webex therefore at this point of time it is very effective mean of communication. We need to be connected and for that networking is acting like a backbone. In this situation there are many viral videos which are spreading rumors but our government is taking action, for example India and CISCO working to catch fake news. At this point of time the rumors can be very dangerous," said Mr. Kumar.
He also shared how through networking the concept of work from home has come into picture along with knowledge exchange medium. "Due to networking college or school's schedule and curriculum will not lag behind and neither work in offices. The only difference in the meetings is that they are not happening face to face but happening through various software," stated Mr. Kumar. He also averred how technology major Microsoft and CISCO are now helping the Indian government to manage its operation with a remote working force thanks to collaboration tool.
Mr. Amit Ranjan, Associate Vice President - Global Insurance Brokers Pvt Ltd talked about 'Potential Impact of Covid -19 on economy'. He stated how lockdown of states have brought economic activity to a standstill & could impact both consumption and investment. "The insurance sector in India had witnessed robust growth in FY 20 with 13% (General Insurance) and 18% (Life Insurance). But looking at current situation it may see a declining trend in FY21. Also, awareness in health policies increased suddenly in pandemic scenario. Some companies came up with new product exclusively covering COVID19," shared Mr. Ranjan. He also added how the demand for cyber crime policy; trade credit; transit insurance; term life policy and business interruption policy is seeing a rise.
Looking at the impact on the global economy, Mr. Ranjan shared that commodity exporters who engaged in dollar funding are going to be at risk as dollar is getting weaker. "However, the course of economic recovery in India will be smoother and faster than any other advanced country," averred Mr. Ranjan.
In another webinar Dr. Ashish Joshi - Senior Associate Dean - New York University talked about COVID-19: Public Health Challenge of the 21st century and called the pandemic as the global health challenge of the 21st century. He also stated how COVID-19, an unseen virus for the humanity, has taught everyone that prevention is better than cure. He also discussed and shared the various symptoms for diagnosing the virus and how it was a challenge to fight myths around the corona virus spread on the social media. He praised the timely efforts and actions taken by the Indian Government that helped in containment of the spread of the COVID-19 pandemic in the country. He also laid emphasis on testing that will help in the containment of the virus spread. Dr. Joshi also informed the students about tracking the policy action and tracking the global pandemic in the rapid tracker.