Training program on professional etiquette: build a strong work culture in your organization 
CICU Ludhiana organised the event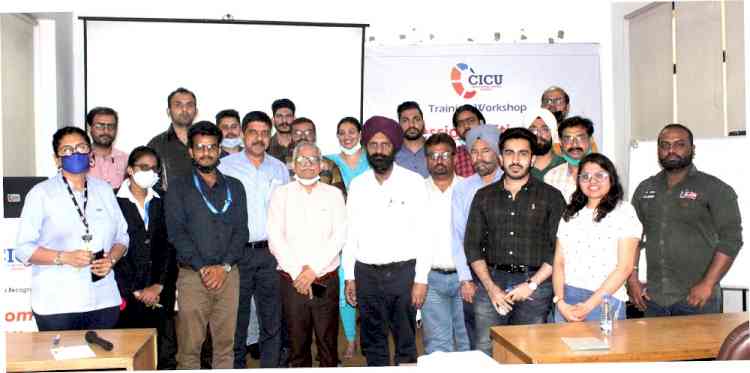 Ludhiana: Today, a training program on Professional Etiquette: Build a strong Work Culture in your organization was organized by Chamber of Industrial and Commercial Undertakings (CICU).
Upkar Singh Ahuja, President, CICU mentioned that the objective of this training program was to upgrade the professional skills of industrialists/employees/workers, so they can perform better and achieve their goals.
He also said that CICU has been organizing various programs for the benefit of the industry and trade sectors of Punjab. Skill Up-gradation is one of the key agenda under the "Make in India" and "Atmanirbhar Bharat" initiatives by the government and facilitated by CICU.
The interactive and thought-provoking training program was conducted by Dr. Parmod Lamba, Ex-Employee of Mahindra & Mahindra having 35+ years of rich industry experience. He enlightened the participants with the different categories of set up Professional Etiquette like Communication, being a good listener, personality, Dining Manners, Telephone etiquette, Managing Angry Callers, Office Etiquette, Meeting etiquette, Etiquette of Punctuality and others.
The program was highly appreciated by the participants and request CICU to organize such training programs for the benefit of the industry.