Training and placement officers meet organised
Placement officers of various department of PU attended meet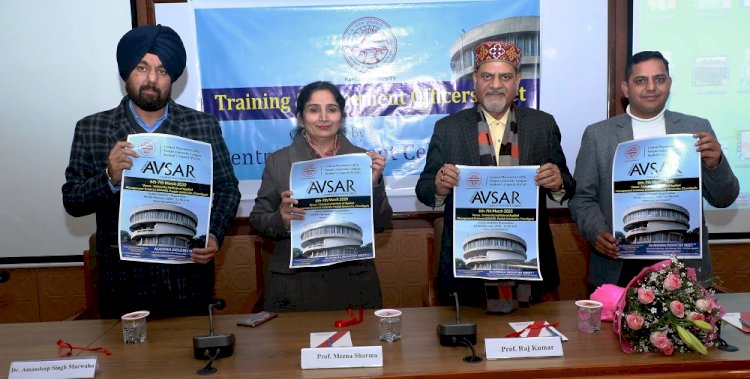 Chandigarh: Training and placement officers meet was organised by the Central Placement Cell, here today. In this meeting the placement officers of various department of university were present.
Prof Meena Sharma, Honorary Director, Central Placement Cell acquainted the members about the activities of the cell. All the Departments were requested to form their departmental placement teams and these teams will be sensitised about the process of AVSAR campus placement drive. It was informed that CPC also organises the workshops for soft skill development and personality development for the students. 
Prof Raj Kumar, Vice Chancellor launched the website and official portal AVSAR 2020 which will be organised on 6th and 7th of March, 2020. Industry-Academia meet will be organised on 19th February inviting various corporate leaders to interact with the students so that students can better understand corporate expectations. 
Dr. Amandeep Singh acquainted the Training and Placement officers with the features of the job portal and also informed that this placement drive will be managed through mobile app and students will get real time information on app itself.
PU VC emphasized the members that they should motivate students to make efforts for the placement themselves under the active mentorship of placement heads of departments. They will guide the students and handle their grievances. He also said that their primary motive of the University is to produce good, efficient and ethically strong human resources. University also aims to develop entrepreneurial skills in students. He also appreciated the efforts of the placement heads regarding the AVSAR II campus drive and developing the E-Platform for connecting the students of PU with the Corporates.