TRADE AND INDUSTRY TOTALLY IGNORED DURING LAST 36 DAYS OF LOCKDOWN
PUNJAB PRADESH BEOPAR MANDAL WRITES A LETTER TO PRIME MINISTER NARENDRA MODI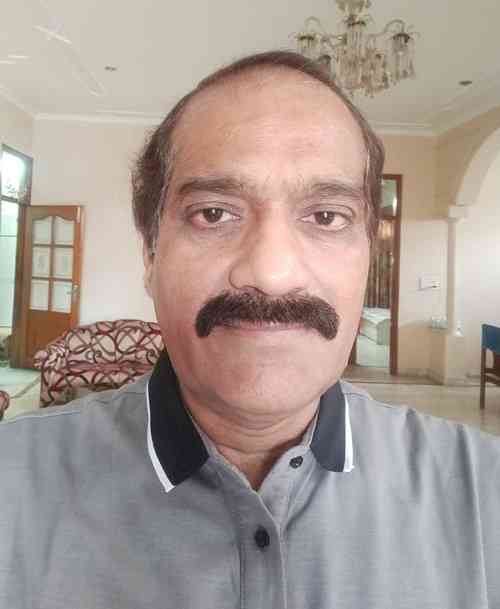 Punjab Pradesh Beopar Mandal secretary Mohinder Aggarwal.
Ludhiana: Punjab Pradesh Beopar Mandal (PPBM) has written to Prime Minister Narendra Modi, stating that, trade and industry particularly MSME Sector of industry, service and trade has been totally ignored during last thirty-six-days of lockdown. 
The representation sent under signatures of the mandal's State president Piara Lal Seth, state general secretaries Sameer Jain and Sunil Mehra and state treasurer SK Wadhwa further stated that, they appreciate the announcement of relief for Rs1.70 lakh crores by center government for the help of weaker section of society under various social schemes although the most effected presently is the middle class, white collar persons, shopkeepers, factory owners, service sector coming under MSME which contributes to 50 per cent  of GDP of the country. 
Stating this here today, the mandal's state secretary Mohinder Aggarwal told that the representation suggested to effectively control the damage done to trade and industry by the lockdown. 
Further, Aggarwal said it has been suggested that income tax liability for any enterprise less than 10 lakh to be given a tax moratorium for one year. It will result in positive cash flow of 33%.
The mandal has also suggested to restore the cash transaction limit under section 40A(3A) to Rs.20,000. The COVID19 crises has hit the economy hardly, the worst hit being in the informal sector as they are looking for hard cash. But a low limit of rupees ten thousand will inhibit firms in dealing with workers. A higher limit will certainly help MSME.
The mandal leaders apprehend that due to the current crisis, there is likely to be a significant delay in tax audits under section 44AB. Thus, assesses having income up to 10 crores may be exempted from tax audit requirement for the current fiscal year.
Suggestions also included mentioning that TDS deducted u/s 192 for the employees can be deposited by the end of the FY, rather than monthly deposit. This will give relief for the deductor and ease the cash flow pressure for the business and able to maintain the payroll without any job cuts.
Aggarwal said it has further been requested to the prime minister, to kindly pursue package for the middle class by giving compensation in deposit of GST by 50% for next six months to enhance cash flow with MSME.
It has also been demanded that, one month grant of expenses as per last six months average to be given in form of direct or indirect relief to compensate loss during lockdown; waiver of bank interest for at least two months on bank loans and CC (cash credit) limits; and auto increase in bank limits in Cash Credit (CC) accounts by 20%.
Concluding, the mandal leaders stated in the representation that, "we are confident that you will pursue our submissions for redressal to middle class who has always stood with the country in any emergency".