Toyota Glanza now available in CNG
It's equipped with Manual Transmission power train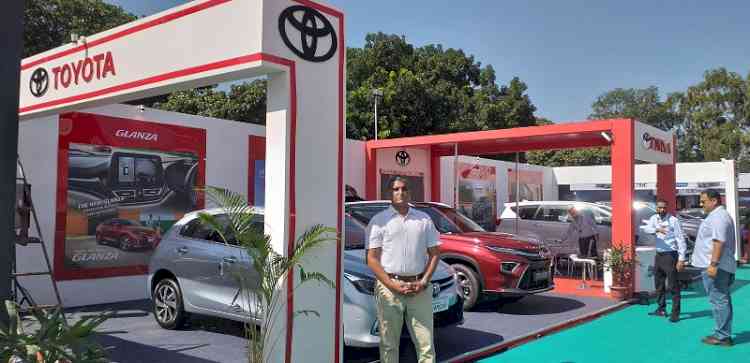 Vivek Datta, MD and CEO of Globe Toyota.


Chandigarh, November 21, 2022: Toyota Glanza, which was launched earlier this year, will now be available with a CNG variant in S and G Grades along with a Manual Transmission power train.
Expressing his delight, Vivek Datta, MD and CEO of Globe Toyota, said that Toyota believes in placing customers' interests at the forefront by offering products with sustainable eco-friendly technology. Keeping the future in consideration Toyota in India has introduced CNG Glanza and CNG HYRYDER and both models are much sought-after, he added.
The first of its kind in the segment, Urban Cruiser HYRYDER will also be available with a factory-fitted CNG kit in both S and G Grades in addition to the self-charging Strong Hybrid Electric Variant as well as the Neo Drive Petrol variants. HYRYDER has received a very encouraging response from customers.
The introduction of CNG grades in both Glanza and HYRYDER will further enable Toyota Kirloskar Motors(TKM) to enhance its product offering of sustainable eco-friendly yet economical options for customers to choose from.
"With the latest addition, we believe that our customers will get more options in the market to choose from, thereby reiterating our philosophy of 'Mobility for All.' Apart from the joy of owning a Toyota vehicle, our customers will also benefit from the low cost of ownership and complete 'Peace of Mind' that Toyota vehicles offer," said Mr Datta.