Toss shall be vital in Dharamshala: Raina
Author(s): Arvind SharmaSuresh Raina along with others speaking to the media persons at Dharamshala on Tuesday. City Air News photo: Author Dharamshala, September 29, 2015: The Indian team is in the high spirits and ready to face South...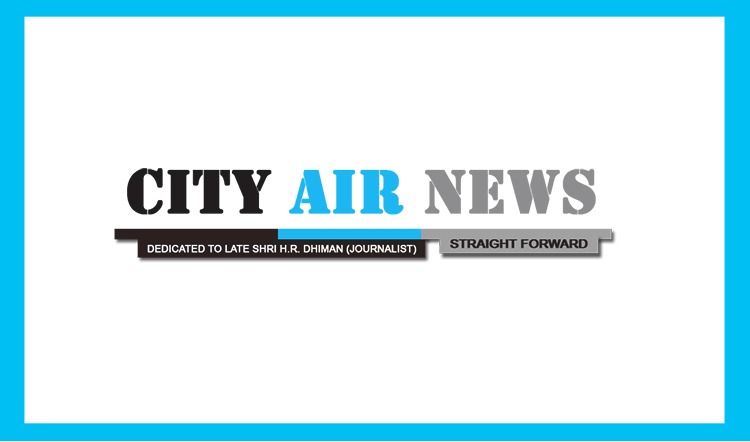 Dharamshala, September 29, 2015: The Indian team is in the high spirits and ready to face South Africa in the 1st T-20 match of Mahatma Gandhi-Nelson Mandela (Freedom) series to be played at Dharamshala on 2nd October. 
Speaking to Media at Dharamshala Suresh Raina said, " After beating Sri Lanka on  their soil, team India is enjoying high spirits. And as the team is undergoing a week long training camp after 7-8 years before the start of a new series, the team is perfectly fit to face South Africa. The series shall be very interesting." Raina was answering the question season along with Ajinke Rahane, Axar Patel and Mohit Sharma. Raina said that the last phase of the camp in the Dharamshala is defiantly going to benefit the players as this is a high altitude     ground. He said," Toss is going to be the major factor here as the ball moves a lot during the late hours here. But it is not going to bother us as we are getting accustomed to the conditions." He said that the senior players, officials and the coaches are of the view that Indian team must undergo a camp here before series against teams of similar climatic conditions.
In other quarry Raina said, "I have a chance in coming T 20 and ODI  matches  to prove myself to  make a comeback for test matches." He said that whichever position  the management desire ,  he is ready to bat, as the batting order is not a problem for him.
Ajinke Rahane also said that when playing for the country, the particular batting order or position is not  a consideration for him. When asked about captaincy Rahane said,"Both Dhani and Kohli are excellent captains as both works on one goal to take India at the top." He said that cricket is not an individual, but a team game India has a capability to dominate South Africa.
Axar Patel said that though it shall be difficult to spin on the fast wicket of Dharamshala, he shall get benefit from its bounce. Whereas Mohit Sharma said, "We do have plans for AB Villiers.  I think we should concentrate on the line and length and must avoid experimenting new areas in pace bowling. I Now the the conditions of Dharamshala ground as I am playing here since U-19 days."
The team management said that it is not a Boot camp. It is conditioning and practice camp for Indian Cricket team which was earlier started at Bangalore and now being conducting here.
The Indians will undergo intensive high-altitude training before the first T20 match against the South Africa  in Dharamshala
The Dharamshala T20 will be played on October 2.
Date:
Tuesday, September 29, 2015