Toppr conducts pool campus placement drive at CT University
179 students from various colleges and universities of Punjab participated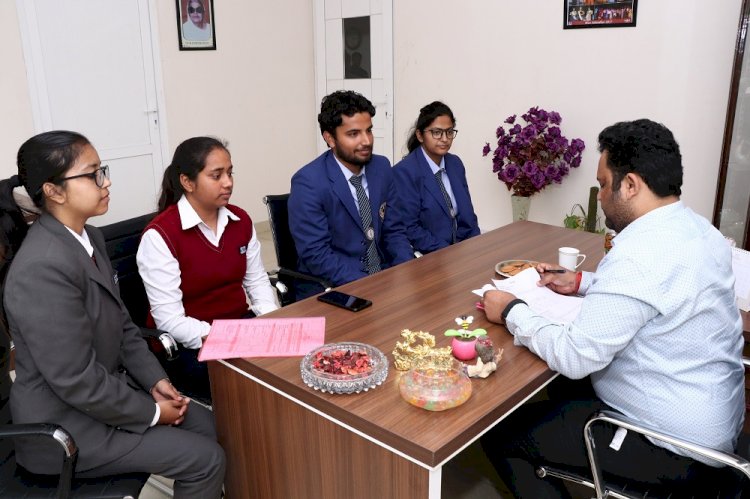 An official from Toppr company during pool campus placement drive.
Ludhiana: Toppr Technologies, India's leading ed-tech company with a mission to Make Learning Personalized conducted a pool campus placement drive at CT University for graduates and post graduate 2020 passing out students. It is an adaptive platform to increase engagement, optimize learning and improve outcomes for all students
179 students from various colleges and universities of Punjab namely PCTE Baddowal, Guru Nanak Dev University, Jalandhar, NIT Jalandhar, UBS Chandigarh, Baba Farid Group of Institutions, DAV University and CT Group of Institutions, Shahpur participated.
The post will provide the salary package of up to Rs. 10 Lakh per annum.
Shashank Vikram Singh, official from the company said, "This platform is the need of the hour, thus have to reach the society. The interview comprised with two parts of group discussion and personal interview. The performance and approach of students is quite appreciable."
Dr. Harsh Sadawarti, Vice Chancellor, CTU said that University is known for industry driven campus to make students 'industry ready' and creating various platforms for students. He further congratulated all the students who participated in this drive and wished luck to the shortlisted candidates.