TiECON Chennai 2020 virtual conference comes to a grand closure
Brings together business tycoons to share their journey with aspiring entrepreneurs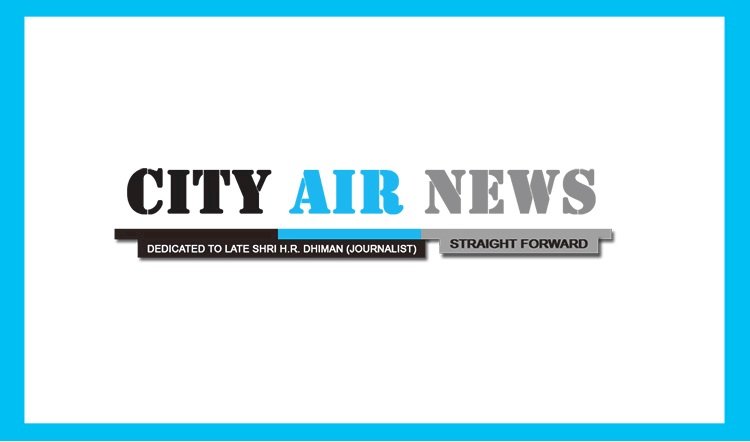 Chennai: Tamil Nadu's biggest entrepreneurial conclave, TiECON Chennai 2020 came to grand closure today. The virtual conference, spread over five days, brought together eminent global business leaders and budding entrepreneurs alike on one platform to share insights on the rapidly evolving entrepreneurial ecosystem amidst a pandemic. Packed by intriguing fire-side chats, panel discussions and keynote addresses, this year's conference witnessed an overwhelming participation of over 1000 delegates from across the globe.
Embracing the new order of life, this year's TiECON Chennai was conducted virtually centered on the theme 'Discover New Horizons'. As part of this year's conference, TiE Chennai also launched a virtual TiE Sandhai to provide an exclusive opportunity to its member community to promote their services or products in a uniquely designed marketplace to a global audience. In a first-of-its-kind effort, TiE Chennai also hosted an exclusive series of sessions in Tamil as part of TiECON Chennai 2020. The sessions were helmed by industry honchos of Tamil Nadu, sharing their journey, challenges and breakthroughs.
The final day of TiECON Chennai hosted a fascinating fire-side chat between two of the biggest business tycoons in India on the theme, The Culture Factor. Bringing together Mr. Krishnakumar Natarajan, Managing Partner, Mela Venture & Co-founder, Mindtree in conversation with Mr. C.K Ranganathan, Chairman & Managing Director, CavinKare & President, TiE Chennai, the talk covered various dimensions of nuances of organization culture and why it is pivotal for the entire ecosystem.
Sharing operational anecdotes that drove culture building at Mindtree, Krishnakumar said, "Our journey at Mindtree has been exceedingly enriching for me personally… Early on, when we thought of Mindtree as an idea, one of the things which became clear to us was that we should try and build a memorable and admired company. These two words stayed in our mind and when we got into business a lot of people asked us if we were going to focus more on culture or on strategy. Both are foundational elements and it is not at the cost of the other. Today we can think in terms of growth or profitability. We are increasingly moving away from a uni-dimensional world to a multi-dimensional world, where you need to achieve both. Similarly, even in an organization both culture and strategy are important."  
He further added, "What is culture all about? You need to have the right values to achieve the overall vision and mission of an organization; values that guide your day-to-day decision making. It is important to build this at a very early stage. In my mind, culture is a very placid social order. It shapes attitude, behaviour and constantly needs to be reinforced and experienced. Leadership plays a key role in reinforcing this."
Further sharing insights on the importance of building an organizational culture that is transparent and open, Krishnakumar said, "Simple elements of recognizing achievements by employees and referring to them as Mindtree minds, that shows mutual respect and has built our culture into that of an open, transparent organization. This certainly helped us because after 15 years we have hardly lost 4-5% of our [first] 400-500 employees, who were with us at the inception. This is in an industry where an attrition rate of 20% was normal. One of the abilities by which you will retain knowledge workers is your ability to engage them in conversation and make them feel that they are a part of evolving solutions"
The conversation took interesting strides as the leaders spoke about the importance of success and failures in building the culture of an organization. The conversation further dwelled deeper into various cultural impetus of an organization. "Companies which have succeeded on a continuous basis through the ups and downs of the economies are companies that have clearly focused on foundational elements like culture. These are people who have really focused on the right type of leadership and have driven the right type of leadership behaviour across organizations. So in organizations, the role which leadership plays in building culture cannot be underplayed. Leaders magnify and ensure the propagation of culture in a very substantive manner. Leaders should walk the talk on how open and transparent they are. Physically demonstrating they are open is important. An open office, addressing senior management by first names etc. creates a sense of both comfort and trust in the operating environment. Sustainable success and building an organization that is valuable will only happen if you focus on some of these foundational elements."
Offering a powerful perspective on the importance of scaling up operations in business, Krishnakumar added a closing remark to the conversation by saying, "Aspirations should drive companies. They should not be afraid of scale. It is important to build processes well ahead of scale. It could be in terms of investment, in terms of internal IT infrastructure, people process or go-to market process. Everything has to be done ahead of time. So I think my advice to entrepreneurs would be - don't be afraid of scale. When you get into business, scaling up is absolutely important and non-negotiable. Ensure that you are prepared for scale. Put in efforts to building process ahead of time."
This year's special edition of TiE Chennai PitchFest finale had five start-ups sharing their innovative solutions for combating the COVID-19 crisis and its impact. The start-ups pitched their solutions to an esteemed jury of investors. The shortlisting process was conducted by tapping into TiE Chennai's valuable charter member community who voted on a high quality list of 15 start-ups nominated by various incubator centres and angel investors in Tamil Nadu. Among the five start-ups, FIB-SOL Life Technologies emerged as the winner of TiE Chennai PitchFest 2020.  

Following the PitchFest, the final session of the conference was a fire-side chat on Winning in Turbulent Times between Mr. Nandu Nandkishore, Former CEO, Nestle Nutrition, B-School Professor & Investor and Vijay Menon, Executive Director, TiE Global.

Parallel to this, TiECON Chennai 2020's Tamil conference also concluded on a high note with a striking conversation between Kalaimamani Mr V K T Balan, Chairman and Managing Director of Madura Travel Services Pvt Ltd., and Mr Hemachandran Founder CEO, Brand Avatar, were Mr Balan shared his entrepreneurial experience and gave advice on how entrepreneurs should face the ongoing COVID-19 situation, overcome failures and channelize hurdles into opportunities, especially in the time of crisis.