This valentine, singer Jass Kanwar coming up with romantic track 'sang na'  
Song already released on Gringo Entertainment's official YouTube channel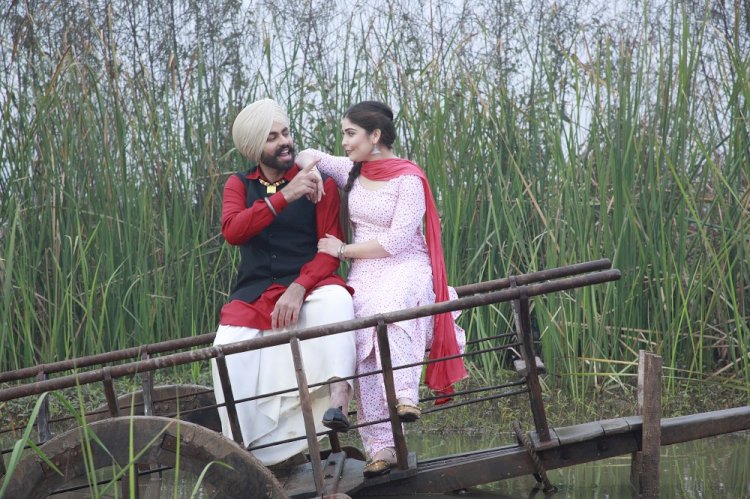 Chandigarh: Love is one emotion that is beyond linguistic and geographical bounds. However, when it comes to the expression of this emotion, nothing can beat a perfect romantic track. Considering the importance of songs or music to romance, time and again singers and music directors try their best to give the perfect track. This valentine, singer Jass Kanwar is coming up with romantic track 'Sang Na'.  
The lyrics of the song are penned by D Harp. Mr Rubal has given the music of the song. The video of 'Sang Na' is directed by Bhinder Burj. The video of the song has already been released on the official YouTube channel of Gringo Entertainment.
At the release of the song, singer Jass Kanwar said, "I believe romantic songs give you the best reach among the audience. Releasing my song on the occasion of Valentine's is cherry on the cake. I am quite confident about my song and I am really thankful to the Gringo Entertainment for this support. I just wish that audiences are going to relate to this track and love this." 
"We are quite new in the industry, however, the response we are getting for all our songs has been overwhelming. We always want to prefer quality over quantity. Working with Jass Kanwar on this song was a wonderful experience. He is so talented and we are sure that soon he will make his unique mark in the Punjabi music world. We just hope that audience shower their love over this track 'Sang Na'and Jass Kanwar as well", the producers of the song from Gringo Entertainment said.
The video of the song 'Sang Na' has already been released on the Gringo Entertainment's official YouTube channel on 12th February 2020.