The third wave of covid-19 and its impact on kids
Is vaccination for kids the need of the hour?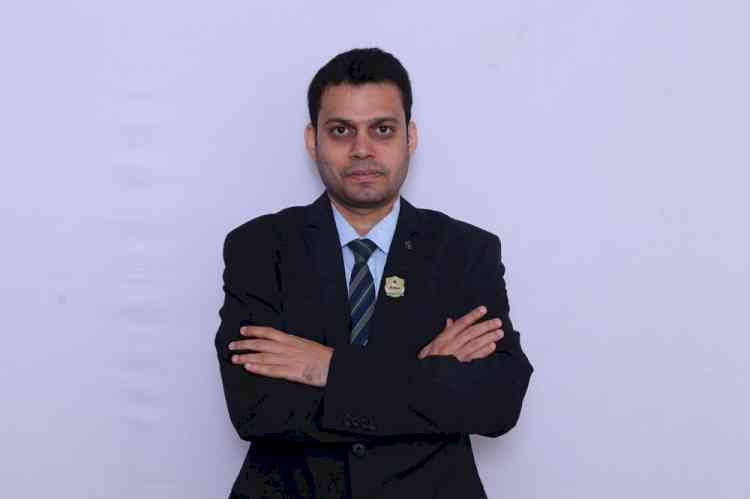 Dr. Srikanta J T, Consultant- Paediatric Pulmonology, Aster CMI Hospital.


1. Is the 3 rd wave gonna impact kids more?
•             As, we have seen things spanning out from December 2019, the first wave impacted the elderly the most, followed by people aged 18 to 45 in the second wave. Looking at the trend as well as vaccine roll out, children below age 18 seem to be the ones who will get impacted the maximum by the third wave.
2. What will be the impact of 3rd wave on the kids?
•             As we are currently witnessing the impact of second wave in the age group of 18 to 45 and above, third wave might impact children below 18 years. There are two possible reasons for it. Firstly virus seems to have found a way to evade the system to cause infection in children quite easily (due to mutation) and secondly delay in roll out of vaccine for both adults as well as children is going to cause more asymptomatic carriers and hence more denominators.
Coming to the impact, we might see more severe cases like severe pneumonia, multisystem inflammatory syndrome in children and some kids developing diabetic ketoacidosis with significant morbidity and mortality
3. Which age group will be affected the most?
•             The third wave of the virus will affect children of all ages, but has the potential to cause significant concern in infants and adolescent age groups respectively.
4. What are the major complications that are being witnessed among covid-19 infected patients and what are the other complications that are expected?
•             The major complications witnessed are severe pneumonia needing intubation, ventilation and other supportive care to type 1 diabetes to diabetic ketoacidosis. Expected complications are MISC that is usually seen 4 week after the dip in covid cases.
5. Many other doctors have been saying that kids have been acting as asymptomatic carriers of the covid-19 virus, how can this aggravate the situation during the third wave?
•             Children are a major cause of concern in terms of two fold, firstly, with a decision pending about reopening of school, toddlers and school going children due to less severity or mild symptoms will carry the disease to school and will become super spreaders and secondly, there is potential for the virus to mutate in schools which can be even more catastrophic.
6. As Pfizer has begun vaccination for kids as young as 12 year old, should GOI start vaccination among kids? If yes, then how can it be beneficial and what percentage of the kids population should be approximately vaccinated?
•             Yes, it can be an excellent solution for preventing spread among children aged between 12 to 18 which account for approximately 15 percent. If the vaccine is approved for all age groups, i.e. from birth to 18 yrs at least 70 percent of the total 30 to 37 percent of total population has to be vaccinated to protect children.
7. Any other issues, cases or diseases related to covid-19 have you come across?
·         As previously described, we are seeing the disease in more severe form this time around which might worsen with next wave. Making sure a pediatric covid task force is set up, adequate infrastructure and manpower to handle the situation, if arises and not to forget, testing and contact tracing will go a long way in mitigating the ill effects of a potential 3rd wave.
Authored by -
Dr. Srikanta J T, Consultant- Paediatric Pulmonology, Aster CMI Hospital