The superhit story of Junoon Bhara Ishq, Bebaakee is back with fresh episodes on ALTBalaji and ZEE5
A tale of love, passion & madness between the three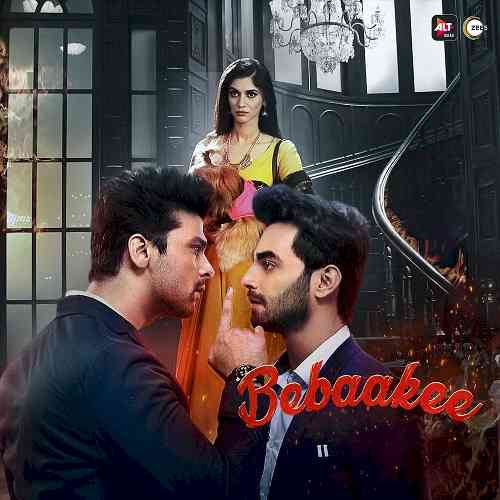 After the resounding success of the first part of Bebaakee Season 1, which reached out to 44Mn+ audiences, ALTBalaji, and ZEE5, the two leading homegrown OTT platforms in the country, are all set to launch the second part of season 1. From the time viewers have got to know about Bebaakee's remaining episodes releasing soon, the romantic drama has taken absolutely no time to be the talk of the town once again.
 
The day that each one of us was waiting for is finally over as the two OTT platforms, ALTBalaji and ZEE5, have released the romantic drama's remaining episodes. Rated 8.6 on IMDB, Bebaakee is entertainment at its finest with its high production value, making one feel that they're watching a big-budget Bollywood film. Be it its fantastic soundtrack, outdoor locations, or glamourous sets, here was a show that had everything imagined in a passionate romantic drama. The soul touching songs of Bebaakee also went viral with a reach of 5Mn+ and 23Mn Impressions.
 
Along with Kushal Tandon, Karan Jotwani, and Shiv Jyoti Rajput in leads the series also has an ensemble cast of Pratik Sehajpal, Ishaan Dhawan, Mahir Pandhi, Saloni Vora, Aditi Vats, and Juhaina Ahsan as well as senior actors like Krutika Desai, Suchitra Pillai, Ananya Khare, Mohit Chauhan, Sameer Malhotra, and Indraneel Bhattacharya.
 
The leads of the show: Kushal Tandon, Karan Jotwani and Shivjyoti Rajput have won the hearts of many by essaying the role of Sufiyaan, Imtiaz, and Kainaat. Will all three get out of the situation without hurting each other? This is going to be an entertaining as well as a heart-breaking journey for the fans. We saw the last episode ending with Sufiyaan and Kainaat coming together, but what about Imtiaz? How will the trio react when they get to know about the love triangle? Find out all the answers from the next 16 episodes of the drama available on ALTBalaji & ZEE5 from today.
 
Speaking about the show's launch, Kushal Tandon said, "I am truly blessed to get so much love from the audience and constant support from my fans and viewers. I have been flooded with a lot of messages since we ended the last part. This is what motivates me and gets me going. The real story starts today; can't wait to hear back from the viewers. I hope they shower much love on Sufiyaan as before."
 
A tale of love, passion & madness between the three, Sufiyaan (Kushal Tandon) and Kainaat (Shivjyoti Rajput) gets closer in the show but, is unable to understand whether their passion is accompanied by love or hate. With the entry of Imtiaz (Karan Jotwani) in their lives, Sufiyaan sets out on a mission to ruin Kainaat and Imtiaz.
 
Watch on to find more as to what happens to the trio with the recent turn of events on ALTBalaji and ZEE5 today!