The current generation is lucky to witness construction of grand Ram Mandir in Ayodhya: Sood
BJP State President Arun Sood addressed a public meeting organised by the SC Morcha, Mauli jagran.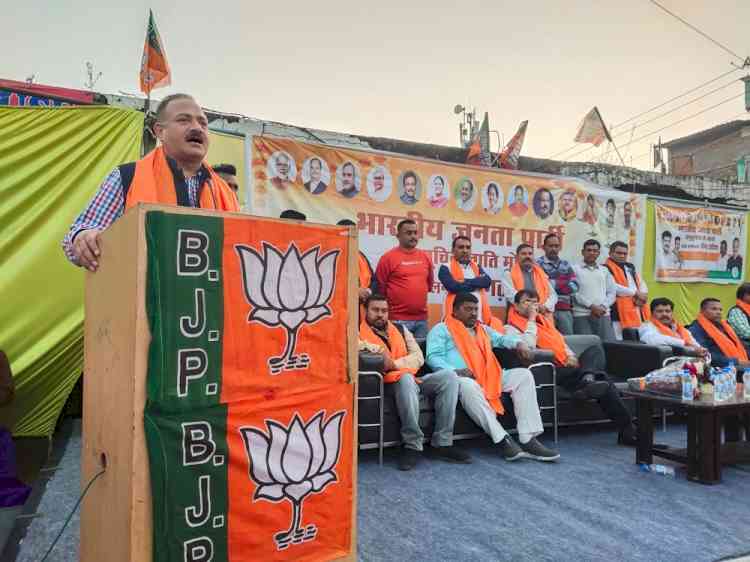 Chandigarh, November 21, 2021: The Schedule Cast (SC) Morcha of Bharatiya Janata Party Chandigarh organised a huge public meeting at Mauli Jagran today. Thousands of people attended the meeting, which was addressed by BJP State President Arun Sood.
"The gathering in this meeting clearly indicates BJP's popularity in Chandigarh and I am confident that we will win the upcoming Chandigarh Municipal Corporation elections with a clear majority. We have full support of the SC society. Our candidates will deliver their best for the service of the region and the society," said Sood. He further added, "The current generation is lucky to witness construction of the Ram Mandir in Ayodhya. Since the Ram Mandir is going to be built in Ayodhya, it was our duty to celebrate the birth anniversary of Maharishi Valmiki ji, who made Lord Ram as Maryada Purshottam, in a special way. The Chandigarh BJP celebrated Valmiki Jayanti for an entire week by conducting various programs across the city. Meritorious sportspersons were awarded with the Maharishi Valmiki Trophy. Besides this, we had organised a special seminar for taking teachings of Lord Valmiki ji to the people."
On this occasion, Area Councillor Anil Dubey appreciated Prime Minister Narendra Modi's announcement of giving free treatment to the poor under Ayushman Bharat Yojana. The facility has been given, due to which the public has also benefited a lot. Meanwhile, other personalities including, Manu Sonkar, Vice President, BJP SC Morcha, Ramvir Bhatti, BJP General Secretary, Krishna Kumar, SC Morcha President, Naresh Arora, Morcha in-charge, Arvind Singh, Mandal President, Rohit Tank, SC Morcha District President, and other Morcha state and district officials were also present.