The Bonn Group of Industries added new flavour Choco nutty to its premium cookies range
The Choco nutty cookies are rich in cocoa, nuts and choco chips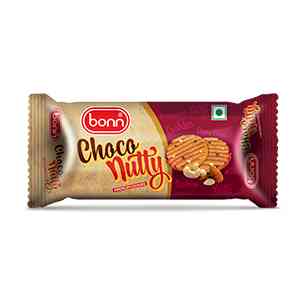 Ludhiana: With the biscuit industry one of the fastest-growing food segments in India, leading FMCG player the Bonn Group of Industries has launched Choco nutty cookies, giving consumers another reason to indulge in their most loved cookies segment Chocolate & nuts. The Choco nutty cookies are rich in cocoa, nuts and choco chips, which are poised to deliver delightful experience to chocolate lovers.

These rich chocolate cookies which create a magical blend of exceptional chocolate-nutty flavour, are the most popular flavor among kids and youngsters. India is considered a potentially huge FMCG market because nearly 50% of its population is under the age of 25 years. Gifting and celebratory occasions are a popular trend among consumption favoring online-glued millennial generations. and Premium biscuits are the ideal gift  in this age group.

"The addition of the chocco nutty cookies to our product portfolio is one more step in the direction of staying in tune with the evolving taste needs of a modern-day consumer. It will also help us gain increased penetration in the high biscuit consuming states of Punjab, Haryana & Delhi NCR. Biscuits are the second of our core business products which we intend to incrementally expand with greater value-for-money and innovative output. This will facilitate Bonn's strategic expansion while assuring the brand remains sustainable in the long run", said Mr. Amrinder Singh, Director, Bonn Group of Industries.