Tewari reviews NABARD functioning in Punjab
The MP was briefed about various ongoing projects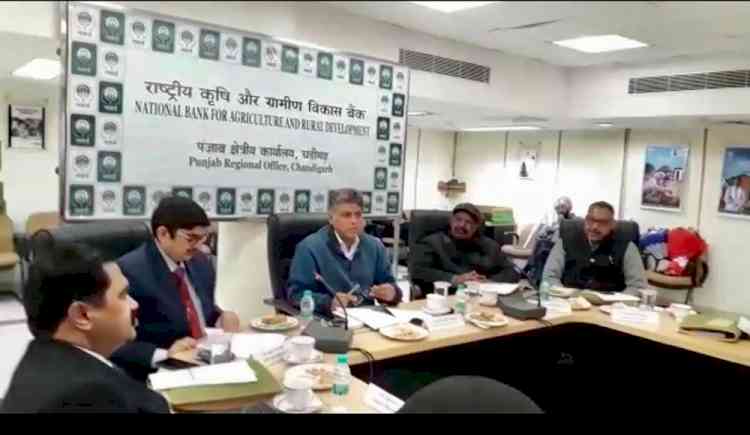 Chandigarh: Former union minister and Shri Anandpur Sahib MP Manish Tewari reviewed the functioning of the National Bank for Agriculture and Rural Development (NABARD) at a high level meeting of the bank officials here today.
The meeting was attended among others by Dr Rajiv Siwach, Chief General Manager, NABARD Punjab region, PK Bhardwaj, HK Sablania and Partho Saha, all General Managers, Darshan Lal Mangupur MLA and Pawan Dewan, Chairman Punjab Large Industrial Development Corporation.
The MP was briefed about various ongoing projects, which were financed by the NABARD in Punjab in general and Anandpur Sahib parliamentary constituency in particular.
Tewari lauded the outstanding role of the bank in the development of agriculture and rural areas in the state. He said, the bank had a challenging job ahead as more investments were needed in agriculture and rural development. He expressed his gratitude to the bank officials for their cooperation in facilitating various developmental projects in the state.
The MP also assured full cooperation from the state government to the bank officials saying it was important that the two worked together. He said he will ensure complete cooperation and work synergy between various state government departments and the bank.
The bank officials assured complete cooperation to the state government for agriculture and rural development.
Tewari reviews NABARD functioning in Punjab.