Tenders floated for three important development projects related to District Ludhiana
New govt degree college to be constructed along with repair of two main roads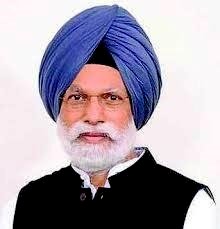 Dr Amar Singh, MP.
Raikot (Ludhiana): With an aim to provide best quality higher education to the youth, the Punjab government is making several efforts. Dr Amar Singh, Member of Parliament from Shri Fatehgarh Sahib constituency, informed that a government degree college would be opened in Raikot town of the district shortly. Besides this, two main roads of the district would be repaired. Funds amounting to Rs 20.65 crore would be spent on these projects.
    Dr Amar Singh informed that Capt Amarinder Singh led state government has decided to construct a government degree college at village Burj Hari Singh near Raikot town of district Ludhiana. He stated that this college would be constructed with a cost of Rs 8.83 crore and would benefit youth from at least 50-60 villages of the area.
    He further informed that the 13.05 km long Jagraon (via Raikot)-Malerkotla Road and 19.20 km long village Chhapar-Raikot Road were in poor state and the commuters used to face several problems. He stated that special repair of both the roads would be carried out shortly. He informed that Rs 4.14 crore and Rs 7.67 crore would be spent on the repair of Jagraon (via Raikot)-Malerkotla Road and village Chhapar-Raikot Road respectively.
    He informed that tenders of all these projects have already been floated and the company would not only repair the roads, but would also maintain them for five years. He stated that all these three projects would be completed in next nine months time.
    He also thanked Chief Minister Capt Amarinder Singh for fulfilling the long pending demand of the area residents and said that the Punjab government is committed for the overall development of Fatehgarh Sahib constituency.