TDI Infra organizes felicitation ceremony on International Women's Day
TDI Infra believe in giving equal opportunities and exposure to its female employees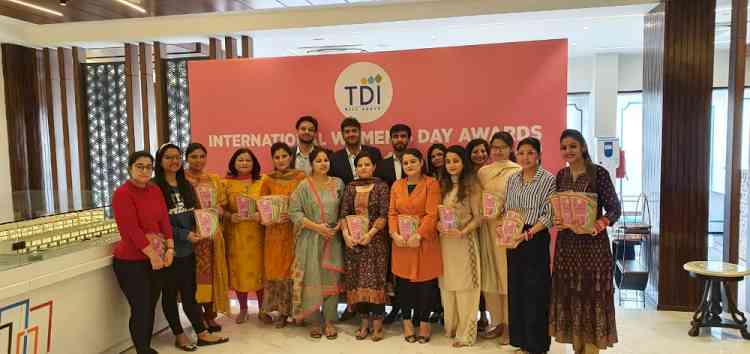 Chandigarh: One of the leading real estate developers of Tricity, TDI Infratech organized a felicitation ceremony for their women employees on International Women's Day to appreciate them for their efforts. The company celebrates the spirit of the employees to be financially independent and explore the inner power of women hood. The session took place at TDI House in Mohali.
The session was led by Mr. Vimal Monga, Vice President, Sales and Leasing (Commercial) & Mr. Rohit Gogia, VP (Sales & Marketing) where they presented certificates and awards to their women employees.  Both the residential and commercial heads also applauded women for their hard work and contribution to the company.
While talking about the event, Mr. Vimal Monga said, "It gives us immense pleasure and contentment to organize such sessions for our women employees who have been playing a vital role in supporting the organization reach the milestones with their efforts. It is a privilege to be working with these dedicated females who are ready to take on the world with their multi-tasking abilities." Adding to the importance of this day's celebration Mr. Rohit Gogia said, " We at TDI Infra believe in giving equal opportunities and exposure to our female employees, this felicitation was our way of appreciating their notable work in their respective fields of expertise."