Tanishq's new range of mangalsturas – dōr, are truly symbol of tradition
A statement in style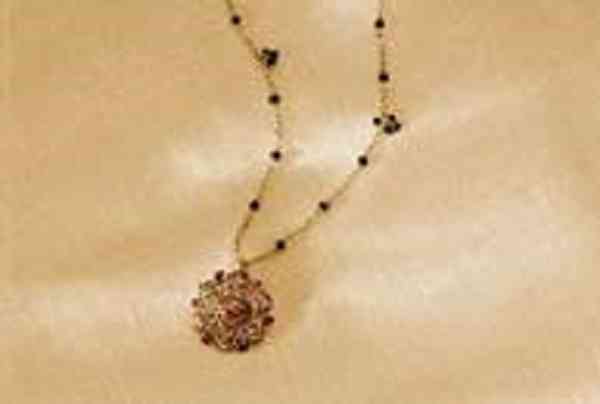 Chennai, November 26, 2021: The saath vachan of marriage are an intricate part of our heritage, binding a man and woman with the eternal bonds of love and friendship. Tanishq captures the essence of these 7 vows through dōr – an exclusive range of mangalsutras.
 
Celebrated in gold and diamonds they are representative of today's woman. Bold, strong, driven, stylish and rooted, the collection pays tribute to her evolving avatar as she paves her path in her own unique way.
 
This collection has 15 intricate designs that uniquely bring alive traditions with contemporary silhouettes making them an ideal companion for the new age millennial brides.   
Over generations these 7 vows have remained an inherent part of our culture –
•         To remain Friends lifelong
•         To Nourish each other
•         To Grow together in strength
•         To Preserve wealth (Secure)
•         To Share joys and sorrows
•         To take care of Family
•         To be together/ United forever
 
Mangalsutras from Tanishq's new collection have these 7 vows etched on the product so you can hold them close to your heart.
 
Each element of the exquisite assortment weaves traditional design elements in a contemporary style. The design inspiration is predominantly drawn from sacred elements of the Hindu wedding. For instance, a virtuous union and blessing to honour it, is brought alive by a central Agni Kund mangalsutra, surrounded by eternal vows beautifully engraved on betel leaves to invoke the goddess. Some designs also include openable rondels where vows beautifully inscribed are translated as a single word element on the rondels. The Vati and Kasu styled mangalsutra holds the Paan ka patta in the centre signifying prosperity and fertility. The Kalash- shaped sindoor dani mangalsutra derives its age-old relevance from pre and post Vedic periods and is believed to contain amrit, the elixir of life, and thus is viewed as a symbol of abundance, wisdom, and immortality. In a Hindu marriage, Kalash is a symbol of respect to Gods witnessing the wedding ceremony and the water in the pot represents the life-giving ability of Mother Nature.
 
Speaking on the launch of 'Dōr' collection, Mr. Abhishek Rastogi, Head of Design, Jewellery Division, Titan Company Limited said, "Mangalsutras are deeply rooted in our culture, but over the years the product has gained renewed meaning for Indian women. Women now prefer to choose designs that not only represent their community but is also an extension of their personality and belief system. The newly launched collection, 'Dōr' is a beautiful balance of functionality, elegance and versatility. The designs are bold and stylish with the aim to appeal to the sensibilities of the young millennial brides who have an essence of modernity yet are strongly embedded in traditions. The designs unfold a beautiful story in form of 7 vows that are artistically inscribed in a way that is discreet and very personal. The collection pays tribute to her evolving avatar as she paves her path in her own unique way.  Tanishq mangalsutras offers a wide range of ethno-contemporary designs that are wearable yet distinctive to suit preferences for all communities and blends seamlessly with her everyday ensemble."