Taiwan Design Centre discussed design with designers from different backgrounds
Author(s): City Air NewsSeen dignitaries at Taiwan Design Forum 2019 at Hitex Convetion Center in Hyderabad. Hyderabad, October, 10, 2019: As part of 'Hyderabad Design Week', Taiwan Design Center conducted 'Taiwan Design Forum' on October...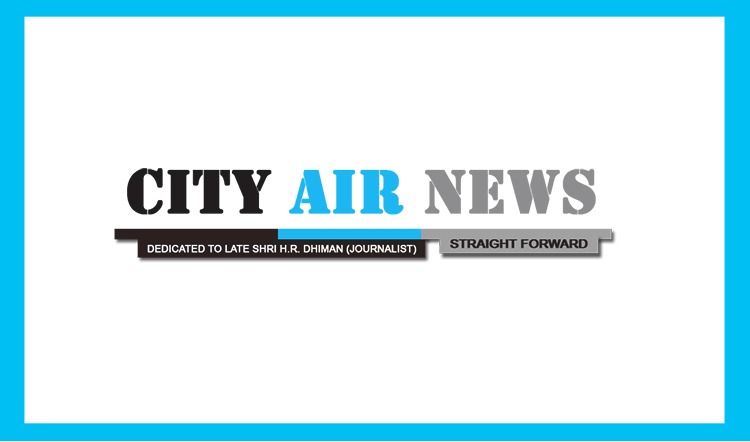 Hyderabad, October, 10, 2019: As part of 'Hyderabad Design Week', Taiwan Design Center conducted 'Taiwan Design Forum' on October 10, 2019, at HITEX Convention Center.
The event was co-organised by Industrial Development Bureau of the Ministry of Economical Affairs and it was first of its kind in the city, conducted with the vision to share the story of Taiwanese design and understand more about the Indian design and development.
In the 'Taiwan Design Forum', prominent and budding designers from Hyderabad were seen participating in large number and they discussed different aspects of design. As the event went on, Taiwan design shared the diversities and possibilities with everyone and shows what the real Taiwan is all about as well as blueprints the design future for the world, through the concept of 'everything for everyone' as the starting point and the base for the better living future.
To discuss the present and future of design with designers in Hyderabad, many key members from the Taiwan Design Center were present. Chi‐Yi CHANG, Chairman of Taiwan Design Center interacted and had put forth some facts related to design scenario in Taiwan.
Talking about 'The Story of the Land : Exploration from Traditional to Find New Solution' that focuses on her design experiences and approach towards land, Gina Hsu, General Manager of Dong Hai Hospital Design Studio says, "The land, people and life experience are very important elements in my design, I want to convey the idea of "tell the story of our land".
She currently acts as a lecturer at Shih Chien University, at the Department of Industrial Design, and works as project manager for Dong Hai Hospital Design Studio.
In his speech, Kevin C.Tseng, President of Medical Design Association Taiwan emphasised on "Medical design: smart health innovation and says, "Nowadays, smart products and services are surrounded in our life mainly associated with daily-life activities and healthcare issues. The products and services consisting mainly of Internet of Things technologies, which are a network of physical devices and other items, embedded with electronics, software, sensors, and network connectivity, provide the basis to transform the products into 'Smart Products' and build connectivity and embedded intelligence to develop 'Smart Services' into all types of healthcare business models.
As the event went on and designers discussed different topics, Skid Lin, Creative Director of An branding co. & an everything spoke about 'BE THERE':Everyday(Circular Design) X Everything(Cultural Lifestyle) X Everyone (Technology Possibilities) = life. "In everyday life, we take 'now' as the bridge to the answer for the future. We keep on finding new, creative ideas and possible ways of resolutions for a better life. We create the new possibilities for the better tomorrow," shares the Skid Lin focussing on how one can take inspiration from everyday life to bring better designs.
Date:
Thursday, October 10, 2019