Suspicious transactions of banks should be closely monitored till elections: DEO
The District Electoral Officer directed the officers to monitor the daily cash withdrawals and deposits of more than rupees one lakh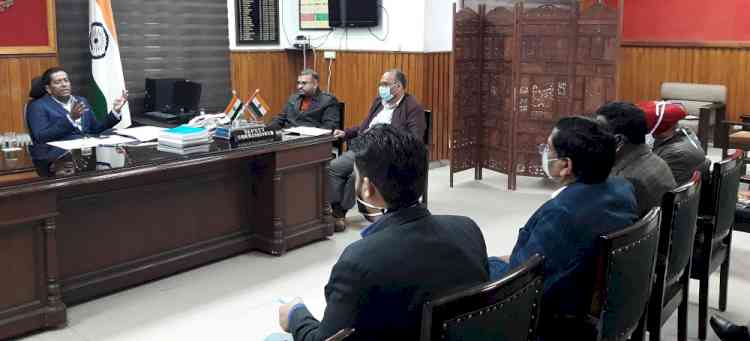 Ferozepur, January 24, 2022: District Election Officer (DEO) Girish Dayalan has issued instructions to all public and private banks to monitor suspicious transactions. During a meeting with the managers of the district banks, the District Electoral Officer directed the officers to monitor the daily cash withdrawals and deposits of more than rupees one lakh.
He said that during the election process, RTGS withdrawn from the bank accounts in the district must also be closely monitored. He also directed to monitor the extraordinary transfers. He said that transactions by the candidates and their spouses or any relatives, which exceed 1 lakh rupees, must also be looked into.
He said that during the election process, all kinds of suspicious transactions which could be used to bribe the voters should be monitored closely. He also instructed the banker to share the daily suspicious transactions with the District Election Officer.
He also instructed to all bank managers that cash van driver/ cashier person who carry the cash should have all record of cash and also certificate  issued by the authorized person that are delivered to any bank. If it finds that cash van driver/ cashier person has no certificate regarding the cash, then the cash will be bound and also this information regarding this will be given to Income Tax Department.