Surinder Dawar lays foundation stone of project worth Rs 17.85 crores to cover Ganda Nullah
The project is expected to be completed by March 2022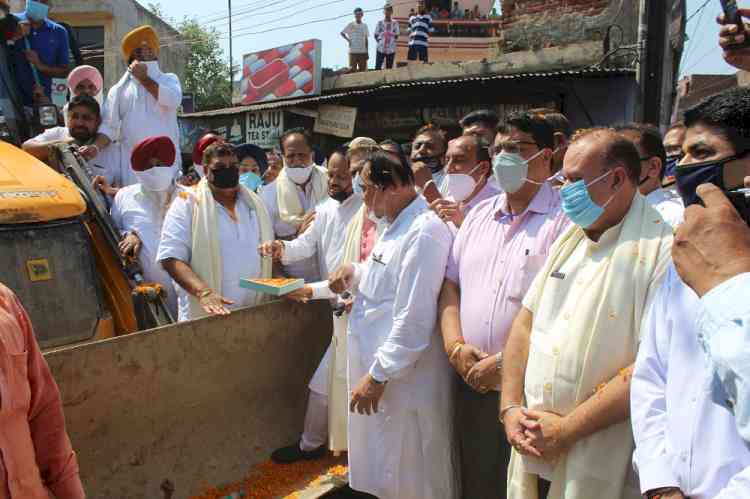 Ludhiana: Fulfilling his promise, Ludhiana (Central) MLA Surinder Kumar Dawar on Friday, laid the foundation stone of a project worth Rs 17.85 crores to the cover the Ganda Nullah drain from Shingar Cinema to Transport Nagar here. Dawar was accompanied by Mayor Balkar Singh Sandhu, Deputy Mayor Sham Sundar Malhotra, Municipal Commissioner Pardeep Sabharwal and Senior Congress Leader Ashwani Sharma.

Citing it as his dream project, Dawar said he had promised residents of his constituency during 2017 Assembly Elections that if he will come to power would personally request Chief Minister Captain Amarinder Singh to give funds for this project.

Divulging details, Dawar said that near about one-kilometre open drain, which emits foul smell in the area will be covered.
Covering the drain was long pending demand of the residents living near to it as the drain apart from emitting foul smell was resulting into spreading various diseases including skin, dengue, malaria and chickenpox. 

Meanwhile, the project is expected to be completed by March 2022.