Superb performance by IT department students of Innocent Hearts Group of Institutions in University Exams
Group Director congratulates students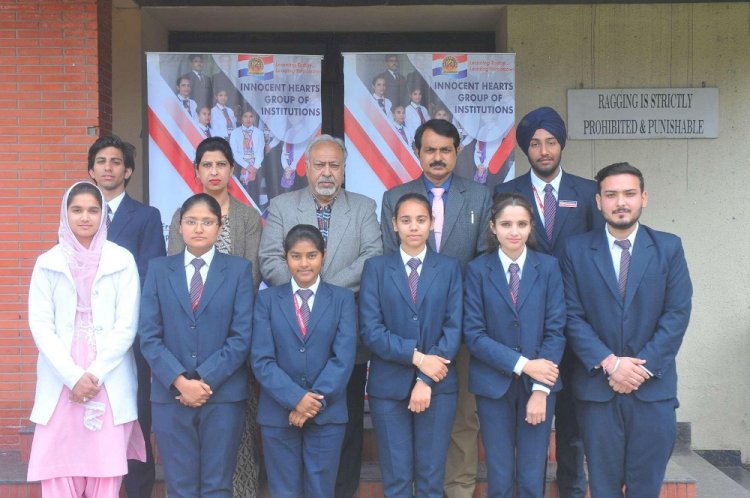 Jalandhar: IT department students of Innocent Hearts Group of Institutions brought laurels to the campus by achieving highest positions in IKGPTU NOV'2019 END semester examination. 
Kamaljit Kaur from BCA 3rd Semester secured 10 SPGA and 7 students of department have achieved above 9 SGPA. Gaganpreet Kaur and Mansi from BCA 3rd semester secured 9.46 and 9.25 SGPA respectively. Dyal, Ankita and Yashab from BCA 5th Semester secured 9.8, 9.4 and 9.2 SGPA. Narayan and Gurjit from BCA 1st Semester secured 9.3 SGPA.   
Dr. Shailesh Tripathi (Group Director, Innocent Hearts), Prof Deepak Paul (Principal, Hotel Management) and Ms Punit Kumari (HOD, IT) congratulated the students for their marvellous performance in examination.