StyleTatva--Bahubali of all fashion and lifestyle exhibitions planned by FLO Hyderabad
Author(s): City Air News(LtoR) Shubhra Maheshwari,Usha Rani Manne and Sona Chatwani. Event to be held on Aug 10-11 Hyderabad, July 17, 2019: FLO Hyderabad embarked on "FLO StyleTatva", a signature event of Hyderabad Chapter. The exhibition,...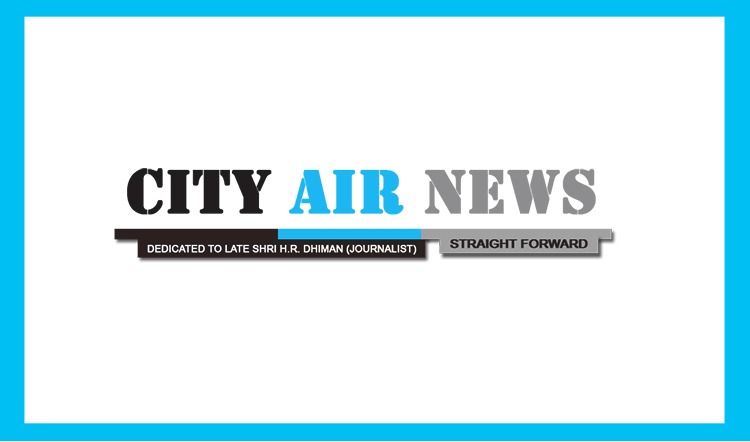 Event to be held on Aug 10-11
Hyderabad, July 17, 2019: FLO Hyderabad embarked on "FLO StyleTatva", a signature event of Hyderabad Chapter.
The exhibition, which FLO team terms as dream come true and very unique in nature will be spread over 45000sft area and will have 200 stalls where women entrepreneurs from across country will nr coming from 11 states showcasing 150 brands. It will be an exhibition to showcase their skills and products.
This is an exhibition to be organised by an industrial body unlike others and the proceeds will be utilized for a purpose.
Some of the exhibitors include Amrapali, Darpan Furnishings, Ranka Fashion Collection, Fanzart and others.
The maiden edition will have industry specific pavilions and a pavilion of FLO assisted entrepreneurs. This will feature Pickle makers of erstwhile toddy and gudumba sellers from Dhoolpet. These members were trained by FLO members in various modes of pickle making and ate today slowly, but steadily, moving towards self-sufficiency. FLO is also connecting them to potential buyers on a regular basis.
Another story of human spirit is that of little Chandana Srinath. She will bevtge youngest entrepreneur exhibiting at StyleTatva. The daughter of a master weaver of Pochampally Ikkat, the 16-year old, took up the reins of the household after her father's sudden demise. The class XI student continues to run the looms, and with the help of her mother and uncle, has kept the great tradition alive. FLO StyleTatva has sponsored her stall in the FLO-assisted entrepreneur's pavilion.
It has made special attempt to include a pavilion fir beauty, wellness and health.
It has been designed as an interactive venue for pan-India FLO members - both as participants and guests. Through FLO StyleTatva, FLO will be realizing an integral part of its mission i.e. empowering women by supporting their 'enterprise' quotient. Being a non-profit initiative, part of the proceeds from FLO StyleTatva will also be channelled to select projects empowering women," said Sona Chatwani, Chairperson of FLO Hyderabad Chapter, 2019-20.
FLO has 16 Chapters across India and 10,000 members. Fifty stalls have come from FLO members.
FLO StyleTatva will host entrepreneurs in the categories of Fashion & Accessories, Lifestyle & Home Décor Products, Art & Crafts and Food. A special category of FLO-assisted entrepreneurs will also be retailing their products, which is a matter of pride for the Organisation, Sona added.
"FLO StyleTatva, with its exclusively designated pavilions and curation by industry experts, will easily stand out as the most vibrant fashion and lifestyle exhibition ever seen in the City. The exhibition will offer myriad business opportunities for participant to promote their product lines, enhance brand awareness and reaffirm their brand equity amongst a very niche segment of customers," said Usha Manne, Convenor, FLO StyleTatva.
FLO StyleTatva will be an annual event here on, and is slated to be an elegant, well-respected marketplace where innovation meets appreciation meets business opportunities informed Sona Chatwani.
"This exhibition is a perfect example of FLO's dedication to sharing and empowering, added Sona Chatwani. "As we continue with the global discussion on equal opportunities for women, FLO, through highly inclusive initiatives such as FLO StyleTatva, provides a compelling narrative of empowerment, acknowledgment and business success. FLO StyleTatva is an ideal platform to foster B2B opportunities."
FICCI FLO Hyderabad's Agriculture initiative committee in line with its national initiative will work with Tribals near Tandur for Custard Apple farming, storage. Custard Apples have very short shelf life. We will help farmers produce these fruits available all through the year informed FLO. We will be working g on thus project for an year, Sona added.
She said, "We are also encouraging women in beehive rearing. One of our members has come forward to help us take up this project including making some 3 acre land available for the project.'