Students win university merit positions 
Lyallpur Khalsa College Students win university merit positions in MA-Music (Vocal)-III Semester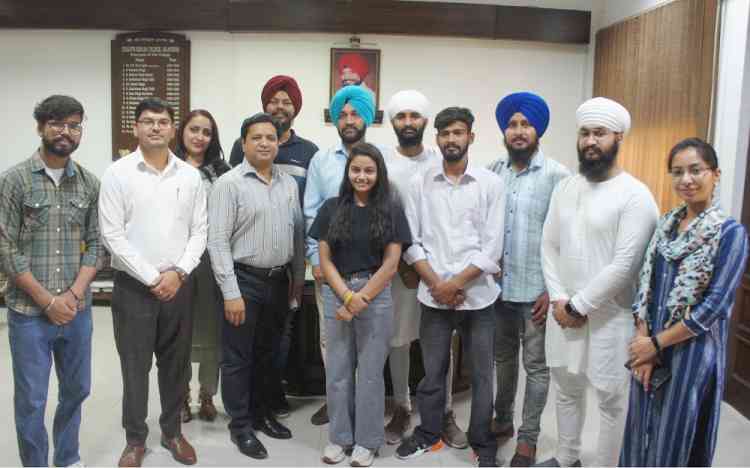 Jalandhar, May 25, 2022: Student of Lyallpur Khalsa College Jalandhar performed excellently in Guru Nanak Dev University exams. 
In a press release, the Principal of the College Dr. Gurpinder Singh Samra informed that Rupam, Basant Singh and Nirmolak Singh have bagged 3rd positions jointly in M.A. Music (Vocal)-III Semester by getting 388 marks out of 400 respectively whereas Gourav and Rajan Kumar have bagged 4th position jointly in the same class by getting 387 marks respectively and Naresh Kumar has bagged 8th Position by getting 379 marks in the same class. 
The President of the College Governing Council Balbir Kaur congratulated the student and wished them success in life. 
Prof. Sukhdev Singh, Head, Department of Music, Prof. Gurchetan Singh, Prof. Prabhdeep Kaur, Prof. Rupali and Mansa Singh were also present on this occasion.