Students say 'no to Chinese string'
DIPS Chain of schools organized an online activity on making of kites and kite flying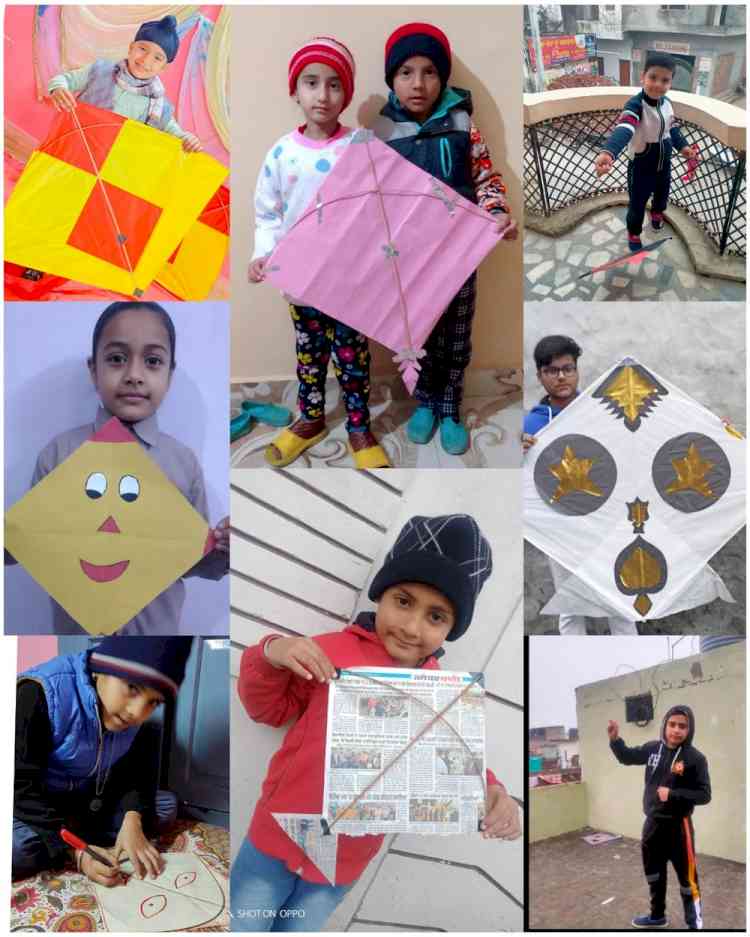 Jalandhar, January 18, 2022: DIPS Chain of schools organized an online activity on making of kites and kite flying. During the activity students made beautiful kites and learnt about the technique to fly kites. They were also told that 100% cotton thread is the best cotton thread to use for kite flying. Parents also participated in this activity online and opined their views on kite flying. 
Teachers emphasized on the ban on Chinese string in order to prevent any harm to humans, birds and other animals as well as to ecology. Students were directed to use cotton thread to fly kites. 
Principals highlighted on the ban, storage, sale and use of Chinese string and educated students about the harm caused by the thread to both birds and humans. Flying of kites is a common feature in India and students are quite passionate about kite flying. They may continue with their passion but to totally say a big no to Chinese string. 
DIPS MD Tarwinder Singh remarked that there are many lessons to be learned while flying a kite. Kite flying helps develop hand eye co-ordination, kinesthetic awareness and gross motor skills. CEO Monica Mandotra also said that kids can learn a lot about science, physics, weather and ecology. They can learn a lot from designing, building and decorating their own kites.