Students of PCTE Group of Institutes organized awareness and promotion drive for some heritage sites
Various sites had been allotted to respective teams, comprising 9 to 10 students each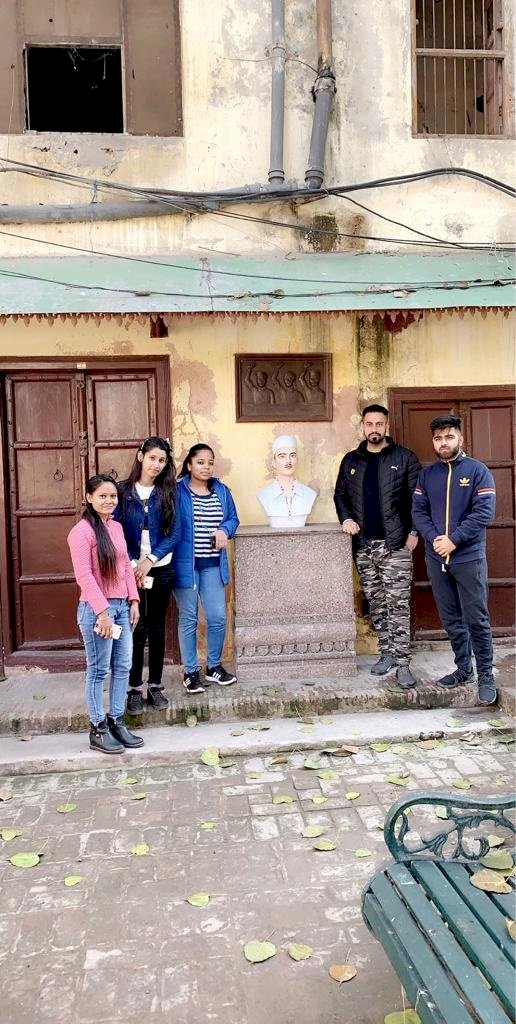 Ludhiana: Heritage sites are inherited from our ancestors which exhibit our tradition and culture. With the western culture coming in people are forgetting about the heritage sites. To create awareness about the sites that define a lot about our existence, the students of MBA of PCTE Group of Institutes organized a fortnight long awareness and promotion drive for some of the neglected heritage sites of the region. These campaigns were a part of their semester long activity called RAWAR in the subject of Marketing Management in which different teams from the course compete with each other on various tasks designed to sharpen their skills in the fields of marketing, branding, sales etc. 
Various sites had been allotted to respective teams, comprising 9 to 10 students each, which included RDB Fort in  Doraha, Baba Dalip Singh Kothi in Raikot, Clock Tower in Chaura Bazaar, Aliwal Anglo-Sikh War Memorial in Ludhiana, Sunehri Kothi in Malerkotla, Lodhi Fort in Ludhiana, Mughal Sarai in Doraha, Aam Khas Bagh in Sirhind, Rural Museum in PAU Ludhiana, Old Church Fountain Chowk in Ludhiana, Sanghi Ancient Stupa in Fatehgarh Sahib, a tiger safari and war museum.
As a part of this activity, the teams of students conducted cleanliness drives, conducted various promotional events for these sites across the city as well as spreading awareness through social media. Students were really happy to get to know the history behind these famous places and they felt connected with their heritage through these activities.
Dr. Gautam Bansal, Director of the institute mentioned that PCTE has always been incorporating novel ways of giving practical knowledge to the students besides their curriculum. He said that activities like these not only help the students in implementing various promotion techniques, it will also help in renovation and upliftment of some of the neglected monuments of the state as well.
Dr K,N.S.Kang , Director-General, PCTE Group of Institutes, said that PCTE has always tried to get the best out of its students not only by providing practical knowledge but developing their overall personality and directing them to be great professionals and human beings as well and to give back to the society.