Students of Lyallpur Khalsa College perform excellently 
Participated in national youth festival held at Noida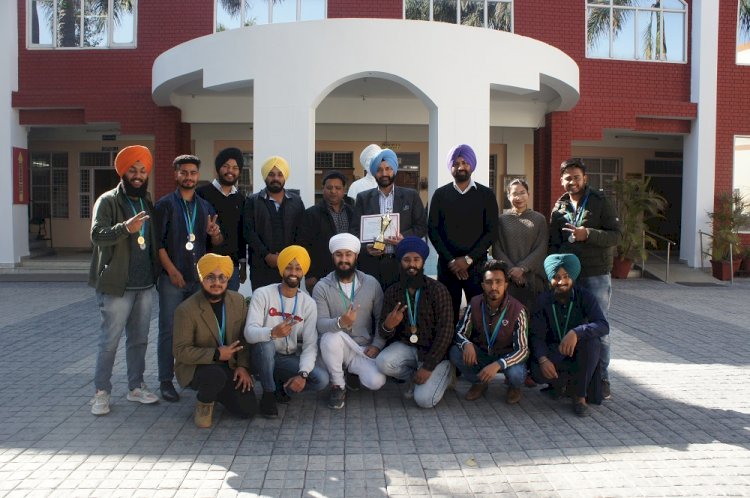 Jalandhar: Students from the Department of Music, Lyallpur Khalsa College Jalandhar performed excellently in the National Youth Festival held at Noida. 
College Principal Dr Gurpinder Singh Samra informed that the students of the college claimed first position in Classical Percussion and Non-Percussion and second position in the Folk Orchestra events whilst claiming the Overall Music Trophy for Guru Nanak Dev University with a contribution of 15 points in the final total of 23 points amassed by the contingent. 
Dr Gurpinder Singh Samra congratulated the victorious students and urged them to keep such efforts. 
The occasion was also observed by Prof. Sukhdev Singh HoD Music, Prof Gurchetan Singh, Prof. Tarsem Singh, Prof. Rupali and Prof. Palwinder Singh.