Students of four schools of Innocent Hearts put on show their creativity in 'exposition of clubs'
The ambassadors of Heritage, Health and Wellness, Eco, Art and IT club displayed their creativity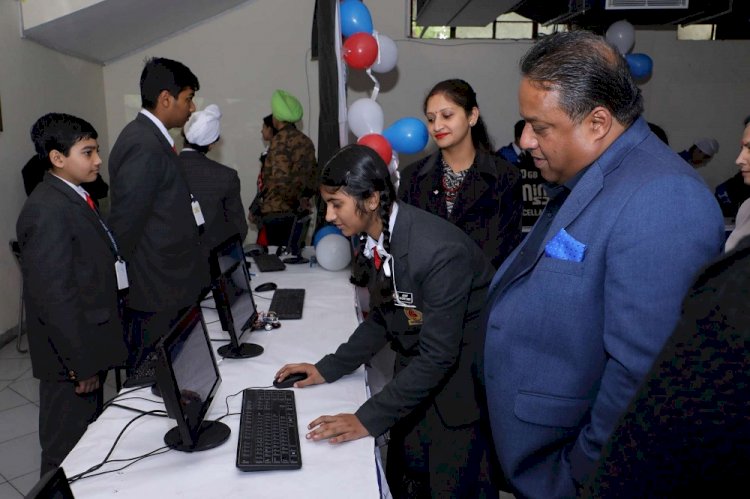 Jalandhar: Innocent Hearts School, Green Model Town, Loharan, Cantt.- Jandiala Road and The Royal World International School exhibited their creativity in  "Exposition of Clubs". 

The ambassadors of Heritage, Health and Wellness, Eco, Art and IT club displayed their creativity. The Heritage Club showed the diversity of the Nation in a colourful manner. They presented culture of various states including Dance food, clothes, monuments and their other specialties. The students depicted Langar-Pratha while depicting the culture of their own Punjab. 
The representatives of Health and Wellness Club demonstrated healthy and unhealthy food items. They gave a message "Say No to Plastic" and Save Earth through Ramp Walk. Eco Club explained the production of electricity from plants. They exhibited their creativity with Best out of Waste and working models.  Budding Artists of Art and Craft Club displayed their items made with jute, waste materials. IT club Students created Virtual Images and showed in dark room. They illustrated their projects on the fastest way of data transfer, web page and many other games. 
This exhibition was a show of class VII and VIII and their parents were invited to see the creativity of their children. 
Principals of schools appreciated the efforts of students and teachers and motivated them to go ahead with the same zeal in future too.