Students gave message to save earth
School principals appreciated the efforts of students and teacher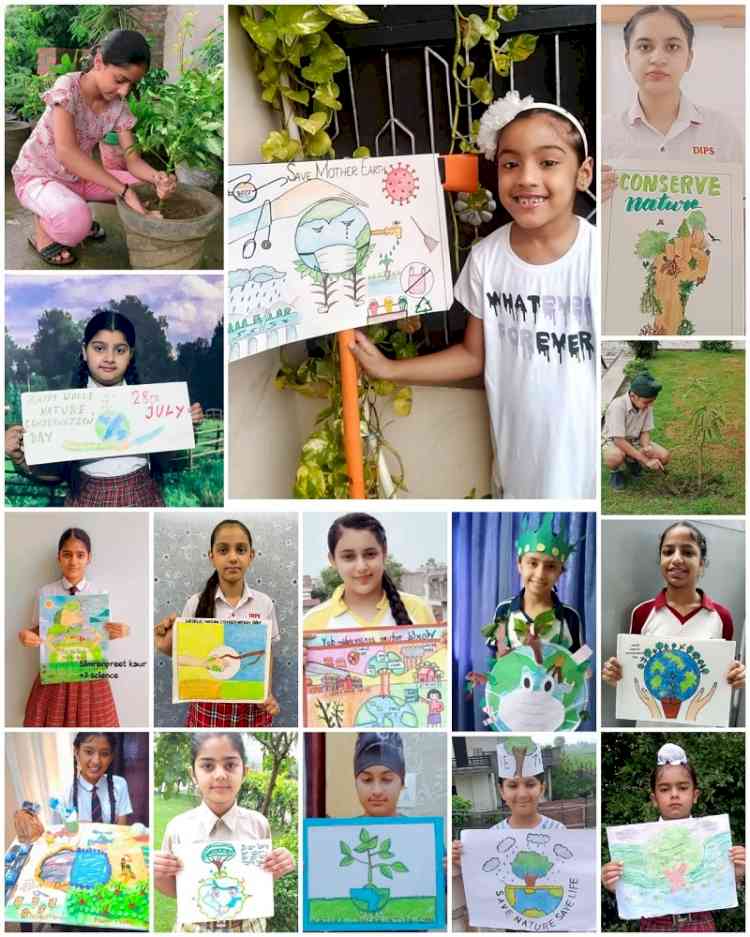 Jalandhar: DIPS chain of schools celebrated World nature conservation day to save and protect mother Earth. Students prepared videos, Poster, recited poems and tree plantation activity done. They propagated on how man is plundering natural resources and destroying the beauty of nature and due to increasing population day by day many problems are beaming up. They demonstrated many ways of nature preservation. Teachers and students vowed to nurture and pressure nature.
School principals appreciated the efforts of students and teacher as healthy environment in the premise of a stable and healthy society. The most obvious reason is to protect wildlife and promote biodiversity protecting wildlife and preserving it for future generations also means that the animals we love do not become a distant memory.
MD remarked that environment plays an important role in healthy living and the existence of life on planet Earth. It is important for every individual to save, nurture, nourish and protect environment. 
CEO stated that environment plays a very important role in healthy living and maintaining the balance of life. Healthy environment is the foundation for a stable and productive society to ensure the wellbeing of present and future generation.