Students clear CA examination
Achievers are from Lyallpur Khalsa College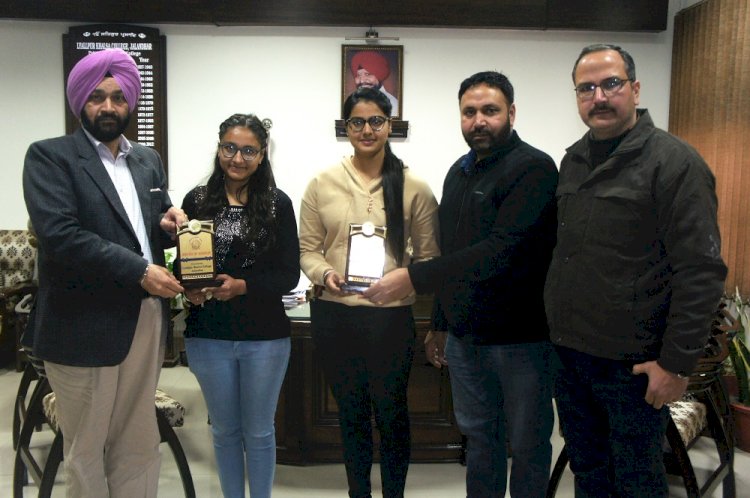 Jalandhar: The CA Foundation Guidance Cell running under the aegis of the Department of Commerce, Lyallpur Khalsa College achieved a major landmark when two of its students Sonam and Akashdeep (B.Com Sem IV) successfully cleared the CA Examination held in November 2019. 
College Principal Dr Gurpinder Singh Samra congratulated Dr Rashpal Singh Sandhu, HOD Commerce and expressed the immense pride on the students' achievement on clearing the exam organized by the Institute of Chartered Accountants of India, on the very first attempt. 
Dr Samra also highlighted the difficulty level of this Integrated Professional Competence Course which signifies the ultimate level of hurdle cleared by the aforementioned students. 
On this occasion, Dr Gurpinder Singh Samra also congratulated Dr Navdeep Kumar, Coordinator, CA Foundation Guidance Cell and hoped for a continuous run of such achievements.