Student of GJGS Tamanna Sharma outshines in Khelo India Youth Games 2020
She won silver medal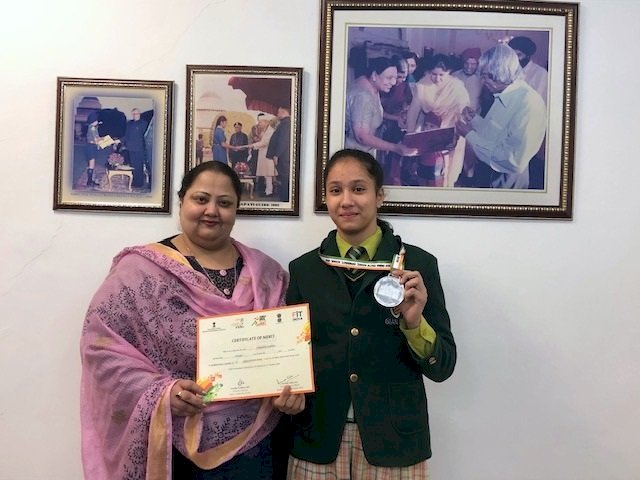 Mohali: Tamanna Sharma of Gian Jyoti Global School in U 17 age group brought laurels to school by winning a silver medal in uneven bars at "Khelo India Youth Games", 2020 held in Guwahati, Assam.

She won 4 Gold Medals in school state game in U 17 category held at Patiala. Tammana has been a source of inspiration for her peers and she is a high performing athlete who is always motivated to beat her own record at every competition she takes in. She is biggest competition for herself and always believes in outshining the previous one.  
Gian Jyot, Principal of Gian Jyoti Global School applauded Tamanna  for her achievements and praised her parents for being such a support. She added that student like Tamanna are always an asset to any educational institute & she wished and hoped that Tammana would one day bring glory to the country.