Strict restrictions need of hour to arrest virulent spread of covid-19: Ashu
Holds virtual meeting with both MPs, MLAs, DC, CP and SSPs to review covid situation in Ludhiana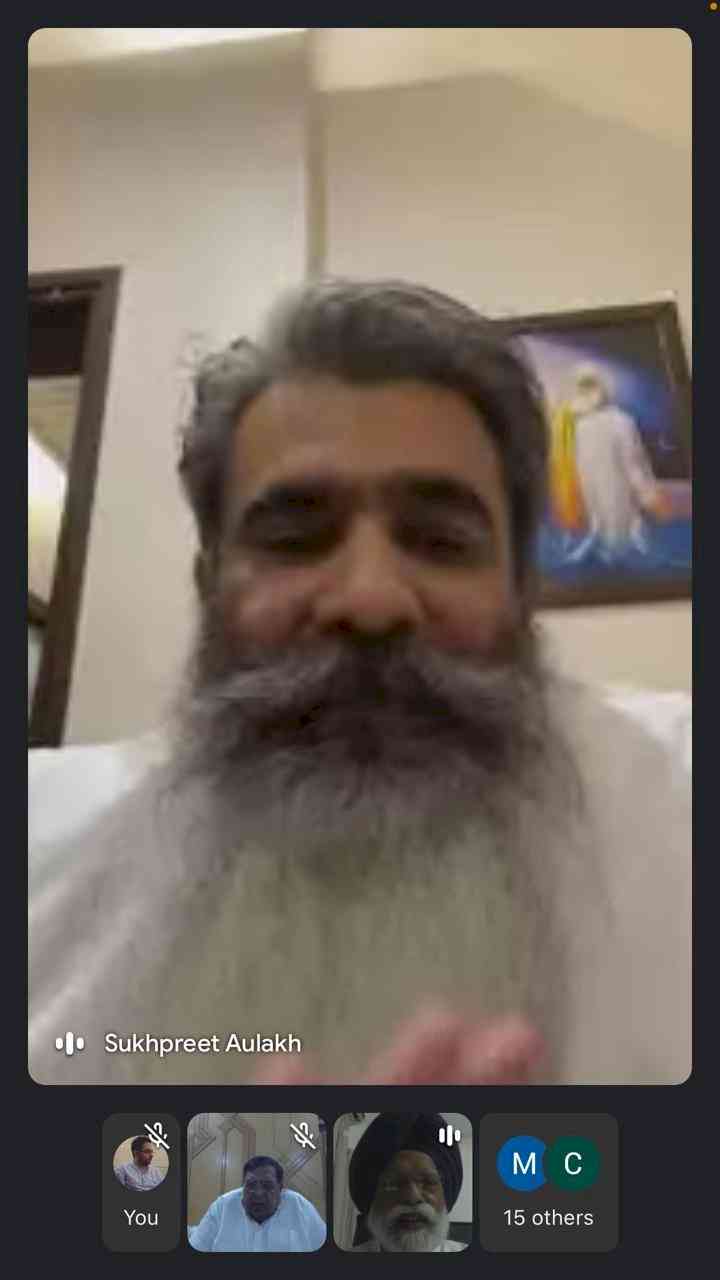 Ludhiana: Punjab Food, Civil Supplies and Consumer Affairs Minister Bharat Bhushan Ashu on Thursday said to break the transmission chain of virus that has hit the city with vengeance this time and is deadliest in the second wave, it is imperative to impose strictest restrictions for a certain period.
Presiding over a virtual meeting with MPs Ravneet Singh Bittu and Dr Amar Singh, MLAs Amrik Singh Dhillon, Surinder Dawar, Kuldeep Singh Vaid, Lakhbir Singh Lakha, Gurkirat Singh Kotli, Mayor Balkar Singh Sandhu, Deputy Commissioner Varinder Kumar Sharma, Commissioner of Police Rakesh Agrawal, SSPs Charanjit Singh Sohal and Gursharandeep Singh Grewal, Civil Surgeon Dr Kiran Ahluwalia Gill and others, Ashu said that our topmost priority to save the lives of people from the pandemic.
He told that the contagion has been claiming precious lives, even some families have lost two-three members in few days which is disheartening and worrisome. 
The cabinet minister said that during last year's curfew or lockdown, people were at home and we managed to curb the spread by tracing patients and their contacts, testing was easier but this time 60 per cent of shops are open and people are not still observing the guidelines. 
Both MPs, MLAs and Mayor also advocated the strictest measures and said priority to be given on saving lives right now. They said that there is no other open left with the administration to impose harsh conditions amidst almost 100-per cent occupancy of level-III beds in the hospitals and increased positivity rate. 
Later, Deputy Commissioner Varinder Kumar Sharma and Commissioner of Police Rakesh Agrawal said that it is high time for people to abet the stress of healthcare and other frontline force by staying indoors and adhering to Covid protocols. 
They said that the administration is leaving no stone unturned in making elaborate arrangements and taking concrete steps for ensuring oxygen and beds. 
Later, Minister said that he along with local MLAs and administration officials would hold a virtual meeting with traders/industrialists today (Friday) to seek their fulsome support in this ongoing devastating wave of the pandemic.