Strict action to be taken against people not paying salary to labour or terminating their services: DC
Three senior officers authorised to take timely action on such complaints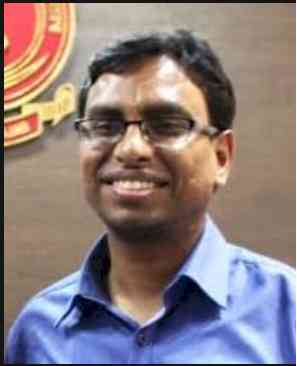 Mr Pradeep Kumar Agrawal,Deputy Commissioner, Ludhiana.
•    ORGANISING RELIGIOUS OR SOCIAL FUNCTION NOT ALLOWED
•    108 AMBULANCE SERVICE IN DISTRICT LUDHIANA TO BE EXPANDED
•    490 SAMPLES OUT OF TOTAL 652 SAMPLES TILL DATE NEGATIVE
Ludhiana:    Deputy Commissioner Mr Pradeep Kumar Agrawal have clarified that in view of the lockdown/curfew being enforced by the Punjab government due to Novel Coronavirus (COVID 19) pandemic, if any businessman/shopkeeper/factory owner terminates the services of their labourers without any reason, or stops paying their salary, then strict action would be taken against them under the Labour Law. He said that the Union government has issued clear instructions in this regard that it is compulsory to pay 100% salary to the labour. He informed that due to regular complaints in this regard, he has authorised three senior government officers, General Manager District Industries Centre Ludhiana, Deputy Director Factories and Assistant Labour Commissioner to recommend due action over such complaints.
    The Deputy Commissioner also clarified that in view of the lockdown/curfew, the Union government has clear instructions regarding holding religious, social etc functions. He informed that such functions cannot be organised. He said that strict action would be taken against any organisation violating these directions.

    Mr Agrawal informed that in view of lockdown/curfew, if any patient has any medical emergency, they can avail facility of 108 ambulance service. He informed that on the directions of the Punjab government, the District Administration is planning to expand the 108 ambulance service in Ludhiana so that maximum number of people can avail this facility. He has also appealed to the private hospitals that they should not refuse medical treatment/aid or admission to any patient. He urged the doctors fraternity to help the society in this hour of need.
    He further informed that in district Ludhiana, a total of 652 samples have been taken (including three samples taken in Chandigarh) till date, out of which reports of 519 samples have been received, while reports of 131 samples is awaited. He informed that reports of 490 samples were negative, while 12 samples were positive (including one each from Jalandhar and Barnala), whereas one patient has already fully recovered and has been discharged from hospital. He said that apart from Amarpura Mohalla of city and Chowkimann village of district, there is no plan to declare any other area as hotspot. 
    He further informed that as a trial basis, some restaurants and bakeries of the city have been allowed to carry home delivery of eatables from 7:30 pm to 10 pm. He said that it would b reviewed after few days and if people continue to follow the directions of Punjab government, it would be continued, otherwise it would be stopped.