Storia Foods and Beverages launches Turmeric Latte in 3 flavours
Turmeric Latte is now available on Amazon and company's D2C website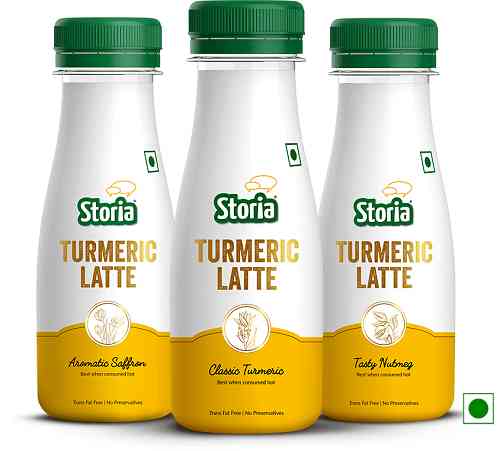 Hyderabad: With the onset of winters and COVID-19 in full swing, our immune system has taken a toll. Keeping this in mind, Storia Foods & Beverages Pvt. Ltd., a young and disruptive F&B brand in India, has launched a ready to drink Turmeric Latte for consumers to boost immunity. With the launch of Turmeric Latte, Storia is sending a warm hug to its consumers, keeping consumer's preferences in mind and helping them combat the hectic and stressful days.
As the winter approaches, our body falls prey to illnesses and infections. This is because the harsh environment and dry air can take a toll on our immune system.
A healthy lifestyle not only helps prevent illness but also enables one to perform their best. First step to stay fit and healthy is by eating right. Storia Turmeric Latte contains natural curcumin, active ingredient in turmeric. It is trans fat free and has no preservatives, which makes it one of the most sought after beverage in functional nutrition.
Sharing the thought behind launching Turmeric Latte, Vishal Shah, Founder & Managing Director, Storia® Foods & Beverages Pvt. Ltd said, "Turmeric (Haldi) is every Indian household's go-to fix for various health problems. Its usage has been long embedded in the ancient Ayurvedic practice and has been cited to promote the holistic health of the body. Consumer has always been the centre for us and we are happy to launch the new product-Turmeric Latte, an immunity booster beverage for them during COVID times. The beverage is safe for consumption, both in warm and cold conditions. We believe our Turmeric Latte would soon emerge as a popular drink among consumers, who are now looking for alternative ways to stay healthy and boost their immunity."