STE Green Excellence Award to Prof S K Mehta
Dr. Mehta has more than 350 publications in international journals of repute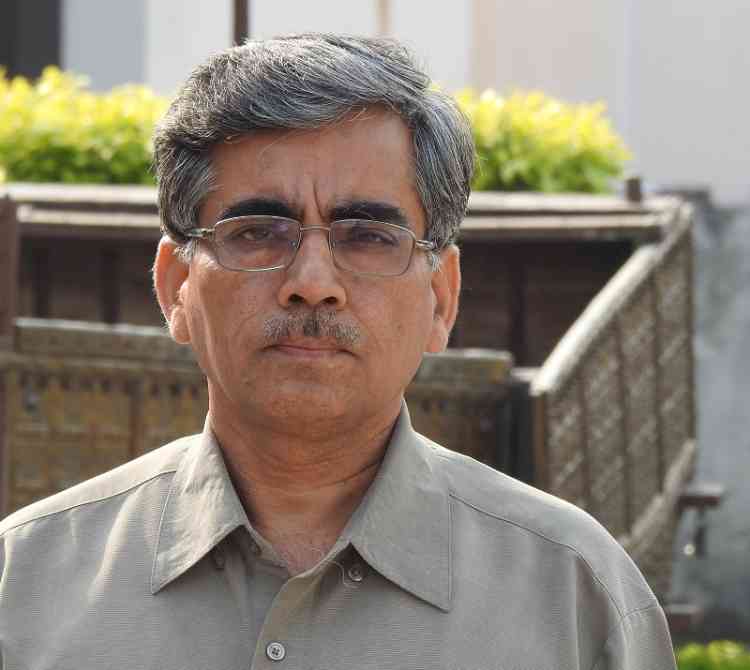 Prof S K Mehta.


Chandigarh: Dr. Surinder Kumar Mehta (FRSC), Professor at Department of Chemistry, Ex-Chairman, Chemistry and Ex-Director SAIF/CIL/UCIM, Panjab University, Chandigarh has been bestowed with the prestigious STE Green Excellence Award for the year 2020 in recognition of his remarkable research contributions in the field of Science.
The award was given to Prof. Mehta during virtual International conference on "Environment, Water, Agriculture, Sustainability & Health (EWASH-2020)" held during 19-20 December, 2020.
Recently, Prof. Mehta also featured in the World Ranking of Top 2% Scientists in subject wise analysis conducted at Stanford University. He is highly active in the significant areas of research like metallosurfactant chemistry, nano electrochemical sensors, synthesis and application of semiconducting nanoparticles and colloidal chemistry that includes noval formulations for drug delivery applications.
He is also Coordinator, Chandigarh Region Innovation Knowledge Cluster (CRIKC), Local coordinator MHRD initiative GIAN and Coordinator UGC CAS Chemistry. 
Dr. Mehta has more than 350 publications in international journals of repute with h-index of 47, i10 195 and is an author of about 15 books/chapters. He has been nominated as member of several DST, CSIR and UGC national committees. He is recipient of renowned DAAD and JSPS fellowships, Bronze medal from Chemical Research Society of India (CRSI), authors award by Royal Society of Chemistry (UK), Haryana Vigyan Ratna award and Prof. W.U. Malik Memorial Award of Indian Council of Chemists (ICC). He has been a visiting scientist to UK, Germany, Japan, USA and France and has guided 10 post-doctoral, 44 Ph.D. and 50 Master students and handled 20 Research projects. 
Dr. Mehta delivered more than 100 plenary/invited talks at various international/ national conferences and organised more than 50 workshops/conferences/symposia including 18 GIAN programs.