State government has no road map to tackle covid-19: Sudhir Sharma
Says people sitting in homes are becoming mentally oppressed due to anti-people decisions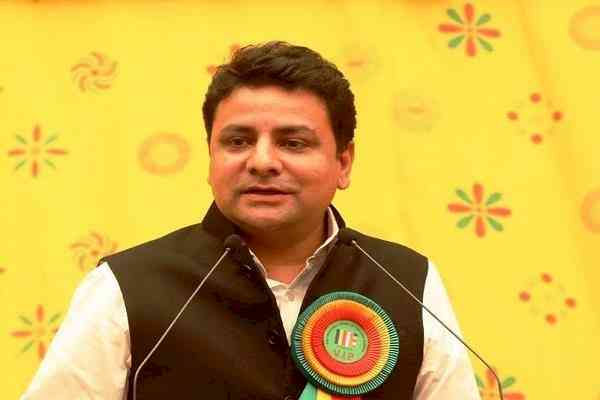 Former cabinet minister and Secretary of Indian National Congress Sudhir Sharma.


Dharamshala: Former cabinet minister and Secretary of Indian National Congress Sudhir Sharma said that in this time of disaster, Jai Ram government has been  taking wrong decisions. Sudhir Sharma said that this is the new decision of Chief Minister Jai Ram Thakur in which the subsidy of people paying income tax will be stopped.
He said, "This government's decision is not justified. Non-salaried tax payers and those working in the private sector shall be double hit. On one hand, due to the lockdown, lakhs of non-salaried people have been sitting in the houses for the last 51 days and they are not being given any financial help from the government. On the contrary, the government also took away this benefit from them."
Sudhir Sharma said that this is punishable to the  people working in the private sector, who have  lost  their jobs or are getting their salaries cut. The BJP government snatched their rights. Sudhir Sharma said that the 50 percent reduction in subsidy of APL families is a setback to their livelihood during the time of this epidemic. Such decisions on middle class families are unacceptable.
"Due to the wrong decisions of the BJP government, the number of patients of Kovid-19 is increasing in the state today," said ex Minister. He said that on the imposition on lockdown ,the Prime Minister of the country had appealed to the people to stay where they are, but only those who broke this rule were  BJP MPs and those who were sitting on the top position of the state government. In the first chanting, two parliaments returned to their respective constituencies from Delhi, rejecting the request of their leader and Prime Minister, as well as a senior police officer brought  his son from Delhi.
He said that the government then under the pressure of the common man gave orders to bring the people of Himachal from other- over-sensitized states of the country, which has been bent on taking a terrible form of this epidemic which was otherwise under control in the state.
"As of now, the government has no roadmap to tackle this epidemic. On the contrary, people sitting in homes are becoming mentally oppressed due to anti-people decisions. For the first time, the state has seen the government snatching ration facility from the houses where it should have been given house to house ration," said Sharma.