State Bank of India Aero Arcade Branch, at Aerocity Mohali inaugurated 
Inauguration done by SBI Chairman Dinesh Kumar Khara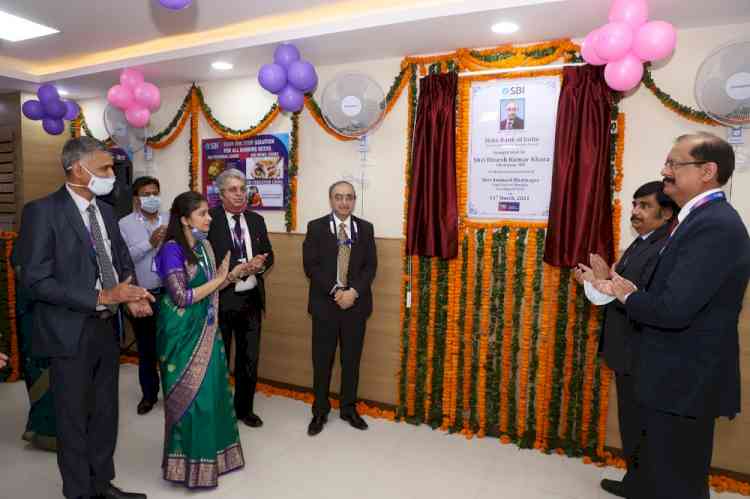 Mohali: State Bank of India Aero Arcade Branch, at Aerocity Mohali was inaugurated by SBI Chairman Dinesh Kumar Khara in the presence of Chief General Manager Chandigarh Circle Anukool Bhatnagar on March 11, 2021.
Khara emphasised the strategic locational advantage of the new branch as the area has enough potential to promote retail and housing business of the bank.
"Ability to serve customers keeping in view their aspirations will strengthen the bond. This strategy will help the branch to grow leaps & bounds.
I am sanguine that the commitment & positivity of the branch team will help the branch in scaling greater heights day by day" he concluded.