Star Academy did biggest model show 
80 models walk on the ramp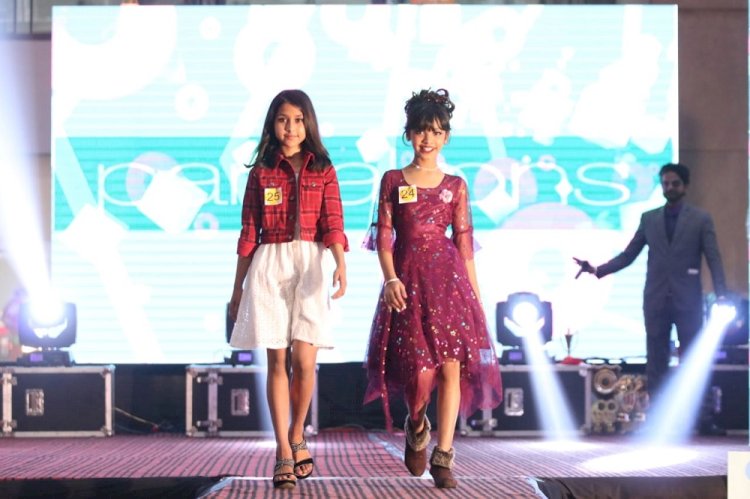 Zirakpur: On behalf of Star Academy Dera Bassi, a models show was held at Paras Downtown Square, which included models ranging from 4 to 26 years of age.
This was fourth such show by the academy. In 2017, the same academy took out a calendar for the first time in TriCity. Since then, this modeling show is done every year. The winner were given cash awards worth Rs 1 lakh and training will be given for working in film and serial for the whole year.
The winners in Junior category included Palak and Keshav. Second prize went to Sanchi, Roshita and Johan, while third prize was won by Ridhima  Pari and Ansh. In the senior category, winners were Neeraj, Balbeer, Manorama and the second prize went to Davinder and Kitty, while the third prize was won by Kittu and Sahil. Naresh Singla announced to take Rohit and Kittu in his next music album.   
Academy director Priya Singh said that the "main objective is to bring out the hidden talent in tricity and nearby areas. What was previously possible in Mumbai and Delhi only, is happening in Derabassi today. Many children of this academy are working in big TV shows."  
Actors Ricky Chawla, Producer Naresh Singla, Model Megha Sharma and Gurbal Kaur were part of the panel of judges. Jaipal Singh, Producer was the chief guest.
Vrijesh Moudgil, Mohan Bhaggu, Sonu Sethi and Sahil Adoda were the special guests. Diva, Pantaloons, Katani, Nauti Kids, Omeka, Target Fitness, Big Bazaar and Sponser supported the event. Zee TV fame Anjali and Alex managed the stage.