Special magic show organized 
Ivy World School organized the event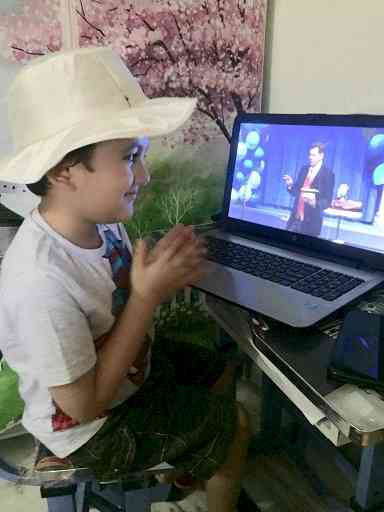 Jalandhar: Ivy World School, under the ageis of the Vasal Education Society organized the "special magic show" in the Kindergarten wing.
Ivy World School arranged a virtual magic show for kindergarten children. 
Students were excited about the show and they wanted to make sure they did not miss the show. Everyone was filled with curiosity as for some of them this was the first experience. All eyes  were glued on screens waiting for surprises, excitement and magic tricks.
 An experienced magician, wearing an odd dress, showed some tricks which were really unbelievable. He first took some coins and suddenly made them disappeared  in to the air. After a minute or so he produced those coins from one of the students' pocket. The magician surprisingly lifted up a person in the air without any support. In the air he was walking like an astronaut in space.
Throughout the show ,the magician kept the students amazed and spellbound with his tricks. There were more items such as balance show, juggling , tricks with cards, fire, etc. The virtual spectators burst  into loud cheers after each item. In this cyber-age, such magic shows can win young hearts. 
Mrs.S. Chauhan, Principal, Ivy World School congratulated and appreciated the educators thoughtful idea for this magic show. The President of Vasal education Society, Shri K K Vasal, The Chairman Mr. Sanjeev Kumar Vasal, The Director Mrs. Ena Vasal, and The CEO Mr. Raghav Vasal throw more light on the significance of such magic shows.