Special lecture webinar series highlighting rich cultural diversity and visual heritage of state of Punjab
Students advised to study textual sources of art and understand importance of expression by artist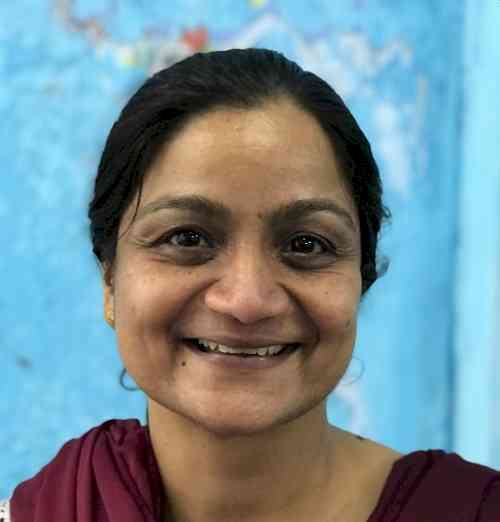 Dr. Ambalika Sood Jacob.
Chandigarh: A special  lecture webinar series highlighting the rich cultural diversity and visual heritage of the state of Punjab.
The webinar lecture  series was initiated by  Dr. Ambalika Jacob, Associate Professor/ Head, S.S.S., Department of Fine Arts/ Incharge, Museum and Art Gallery, Punjabi University, Patiala, on the topic "Freedom of expression in Indian art  with special refference to Sanghol in Punjab"   was Lucid and informative. 
The session was structured and  moderated by Professor Tirthankar Bhattacharya, Chairperson,Deptt of Art History and Visual Arts,Panjab University Chandigarh and  an expert Indologist and iconographist  . 
The speaker amalgamated the talk into an  extremely pertinent subject for  the students as well as art enthusiasts. The focus of the webinar was Punjab and its rich cultural  heritage.  The freedom of expression by the  ancient and medieval artists in the state of Punjab . The artistic terms and terminologies were explained in the most simplistic manner. 
It clearly indicated  Dr. Ambalika s passion for the subject under discussion.  The researchers approach and the sociological point of view of art and culture was discussed  in details. She spoke about the beauty of Sanghol imagery and the beautiful erotic apsara  figures and its origin. 
The interactive  session was further elaborated with inputs from Prof. Tirthankar and  Dr. Ambalika both  stressed on the  values of art , traditions and the importance of art history and culture.
She ended her lecture with advising the students to study textual sources of art and understand the importance of expression by artist.