Special Lecture on "Indo-Pacific, Indo-Pacific Oceans Initiative, India's Maritime Security and Indian Navy" 
The lecture was delivered by Dr Vijay Sakhuja at the Department of Defence and National Security Studies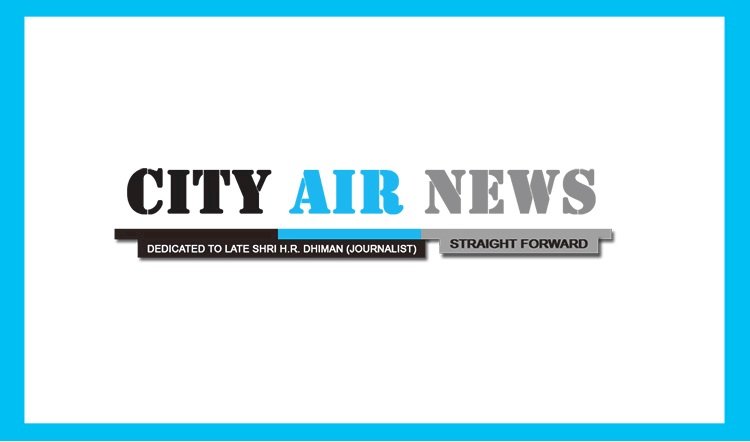 Chandigarh September 19, 2021: The Department of Defence and National Security Studies, Panjab University, Chandigarh organized   a special lecture on the theme "Indo-Pacific, Indo-Pacific Oceans Initiative, India's Maritime Security and Indian Navy" by Ex Naval Officer Dr Vijay Sakhuja on 18th September, 2021 through online mode.
Dr Vijay Sakhuja is a former navy officer. He was Director at the Indian Council of World Affairs (ICWA), New Delhi from 2009-2014. He has been associated with various think tanks named Institute of South East Asian Studies, Centre for Air Power Studies, Observer Research Foundation, Institute for Defence Studies and Analysis, National Maritime Foundation, New Delhi, etc. He has authored many books and policy briefs on Maritime Security, International Relations, Geopolitics and Arctic affairs.
Dr Sakhuja started the lecture by defining the Indo-Pacific region and psychic of the countries associated with it. He said that the term Indo-Pacific has found resonance in the Asian strategic lexicon and represents the maritime space encompassing the Indian and the Pacific Ocean albeit with different geographical imagination and national interest. Presently, the term Indo-Pacific has found reference in Asian politico-diplomatic discourse, national policy documents, white papers, national defense & security strategies of the countries. He emphasized that "In relations there is no common understanding of the term Indo-Pacific". Particularly, it encompasses the geopolitical understanding of Asia Pacific Region and Indian Ocean Region. The various terms coined by the different countries to define the region are Pacific Rim, Pacific Asia, Asia Pacific, Indo-Pacific, Indo Asia -Pacific, Afro-Indo-Pacific, Indo-west Pacific and Indo-Pacific Asia.
He further explained that for India Indo-Pacific region is not just a strategy or as a club of limited members, it is not limited to specific sectors, but for India it is logical step after its Act East policy and it is a part of its foreign policy, military strategy, environment, economy & culture. The inclusive approach and understanding of the Indo-Pacific was reiterated by Prime Minister Narendra Modi during the Shangri-la dialogue in June 2018 where he enunciated a positive vision for an inclusive, open, stable, secure and prosperous Indo-Pacific region. Earlier in 2017, during the ASEAN summit in Manila he also highlighted that "India's Act East Policy is shaped around the ASEAN, and its centrality in the regional security architecture of the Indo- Pacific region is evident"
Mr. Sakhuja further added that the realist framework of India's Indo-Pacific vision is inspired by the ancient statecraft propounded by the Indian strategic thinkers and statesman Kautiliya, who has authored the famous book Arthashastra. He explained the importance of mandala theory in the political-realism. He pointed out the major initiatives on which India wants to work in Indo-Pacific region are maritime security, maritime ecology, maritime resources, capacity building and resource sharing, disaster risk reduction and management, science technology and academic cooperation, trade connectivity and maritime transport. While explaining the maritime strategy of India he stated that India is now more focused towards cooperation, competitiveness and convergence.
He also highlighted the Chinese attitude towards the Indo-Pacific region. He said that the participation of the Quad countries in this area has never been liked by China. China sees this as a containment strategy by the Quad countries (USA, Australia, Japan and India). According to Chinese psychics, diplomatic and military arrangements have been formed in the region by Indian and other countries to counter Chinese economic and military power in the region. In the concluding remarks, he said that Indo-pacific region is a vast area full of many challenges and opportunities, and every country has its own national interest in it according to which it works.
The lecture was attended by members of various faculty members, serving and retired armed officers pursuing various courses in the department, research scholars and students. The lecture was followed by a question answer session with the audience.