Special awareness session on 'novel coronavirus infection' 
WHO declared outbreak global emergency on Jan 30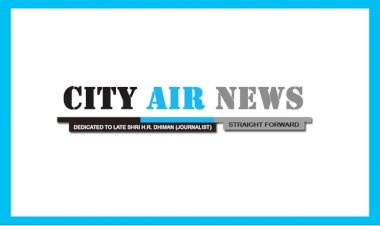 Ludhiana: Keeping in view the Global Health Emergency declared by World Health Organization (WHO) regarding Novel Coronavirus Infection, a special awareness session was organized recently for the doctors, residents and staff nurses of Dayanand Medical College & Hospital (DMCH), Ludhiana.
Secretary of DMCH Managing Society Prem Kumar Gupta said that prevention remains the only cure to be safe from coronavirus infection.
While addressing the gathering, Principal Dr Sandeep Puri said that an outbreak of pneumonia like illness caused by Novel Coronavirus has put health authorities on high alert around the world. Dean Academics Dr Rajoo Singh Chhina recalled the previous outbreaks of Ebola, Swine flu, SARS & Nipah virus and highlighted the current update on coronavirus outbreak.
The World Health Organization (WHO) declared the outbreak a global emergency on January 30. Till date, global death toll has reached 492 (490) from China, 1 each from Philippines and Hong Kong as number of confirmed cases surpasses 24,500 with infections being reported from at least 28 countries including India
In her lecture, Dr Deepinder Kaur Chhina (Professor & Head of Microbiology) emphasized the need to understand the methods of transmission of the novel coronavirus and the steps needed to prevent its transmission. The patient generally presents with flu like symptoms- fever, cough, headache, running nose, sneezing, shortness of breath, fatigue etc. It is found that coronavirus infection generally spread while coughing, sneezing, shaking hands with an infected person and in contact with infected surface or person. The spread of infection can be prevented by regular hand washing, covering nose or mouth while sneezing, by avoiding close contact with infected person, eating properly cooked meat and drinking enough water.
Dr Harmeet Singh Dhooria (Associate Professor of Medicine) informed about various clinical aspects of Coronavirus infection and said that in wake of three confirmed positive cases that have been reported from Kerala, countrywide awareness drive has been intensified. Infection Disease Control Programme (IDSP) under the health ministry has been issued guidelines on 'Clinical management of severe acute respiratory infection (SARI) in suspected/confirmed novel coronavirus cases.'
Dr Rajesh Mahajan (Professor of Medicine) said that a special 'help desk' and an isolation ward has been set up in DMC Emergency. Our hospital staff will work jointly with the state IDSP team for collecting the samples which will be further sent to referral centers for confirmation.